Girls Beat the Odds in Sri Lanka and Afghanistan
March 4, 2009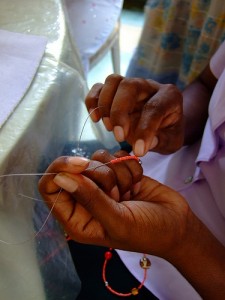 International Women's Day brings attention to the enormous challenges and opportunities that women from developed and developing countries alike face in their pursuit for equality in schools, the workplace, and community and political life. At Books for Asia, we are especially proud of the increased access to education our program extends to girls and women throughout Asia.
Unfortunately, female literacy rates still remain far lower than that of males. According to the International Women's Day website, women represent two-thirds of the over 1 billion illiterate adults who have no access to basic education. In many countries, girls are still denied basic education and women lack marketable skills they need to earn an income, resulting in a vicious cycle of poverty, illiteracy, and ill-health for them and their children. Nowhere are these problems more serious than in Asia, home to more than half the world's female population.
Despite these grim statistics, I am buoyed by the many stories I hear from my colleagues in Asia that underscore the progress made in the struggle for women's literacy and educational advancement. Something as simple as gaining access to English-language books has helped young women develop marketable language skills and an international outlook on life that leads to jobs in a wide range of industries. Two remarkable examples, one from Sri Lanka and one from Afghanistan, exemplify the impact of this intervention in dire circumstances.
Recently, The Asia Foundation's office in Sri Lanka received a request from a local non-profit organization, Emerge Global, for book donations to improve their ability to advance the education of young mothers, aged 11 to 18, who are victims of sexual violence. Due to stigma, the girls at Emerge Global often find themselves abandoned by their families and powerless in their communities. Lacking husbands and family support, they face obstacles at every turn, from opening bank accounts and getting proper identification to being accepted by their peers and finding jobs. The organization's primary mission is to empower these young women from a range of ethnic backgrounds, including Sinhalese, Tamil, and Muslim, to develop self-sufficiency and leadership abilities. The girls live in shelters while their cases proceed through court. Through the organization's Emerge Bead Program, these persevering young women design and create unique jewelry and gain financial independence. With access to donations from Books for Asia, the girls are now learning English, which will make them more marketable in the competitive local job market. Books on a wide variety of subjects help round out their interrupted education and art books are used as sources of inspiration for their jewelry designs. In Afghanistan, according to findings from The Asia Foundation's most recent nationwide opinion poll, the biggest problems faced by Afghan women continue to be lack of education and illiteracy. To address unequal access to education, Books for Asia assists Omid High School in Kabul by providing books to teachers and students to reach their full potential. The school's widely used library is housed in a 40-foot shipping container. Omid School is known for its ambitious female principal, 31 qualified teachers of whom the majority are women, and a student body of 1,300, nearly half of whom are girls.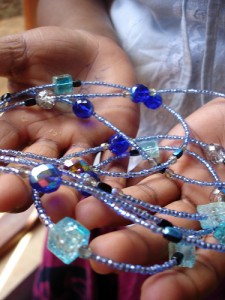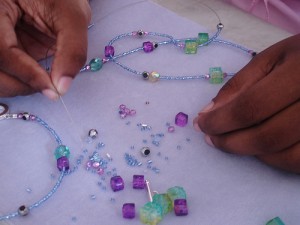 During Taliban times, girls were forbidden to even attend school, female teachers were fired, and schools were severely damaged by years of war. The influence that high-quality book donations can have in strengthening education for young women and men in a school like Omid is dramatic. At Omid, the Ministry of Education-mandated curriculum is supplemented with English and Pashto language instruction and science classes and students come from a range of ethnic and socioeconomic groups throughout different districts of Kabul city.
Before receiving English books, the school was severely limited to local education materials, which are often out of date and of poor print quality. The donated books allow teachers to study teaching methodology; access information on a range of subjects, from physics and chemistry to English-language instruction; prepare teaching materials for their classes; and offer their students a higher quality of education that will enable them to help rebuild their country in the years ahead.
Melody Zavala is Director of The Asia Foundation's Books for Asia Program. She can be reached at mzavala@asiafound.org.
About our blog, In Asia
In Asia
is a weekly in-depth, in-country resource for readers who want to stay abreast of significant events and issues shaping Asia\'s development, hosted by
The Asia Foundation
. Drawing on the first-hand insight of over 70 renowned experts in over 20 countries,
In Asia
delivers concentrated analysis on issues affecting each region of Asia, as well as Foundation-produced reports and polls.
In Asia
is posted and distributed every Wednesday evening, Pacific Time and is accessible via email and RSS. If you have any questions, please send an email to
editor.inasia@asiafoundation.org
.
Subscribe
Contact
For questions about
In Asia
, or for our cross-post and re-use policy, please send an email to
editor.inasia@asiafoundation.org
.
The Asia Foundation
465 California St., 9th Floor
San Francisco, CA 94104
Mailing Address:
PO Box 193223
San Francisco, CA 94119-3223
Annual Report 2016
Addressing the critical issues facing Asia
View the report
Annual Report 2016
Addressing the critical issues facing Asia
View the report