BULLETIN
Winter 2009/2010
Briefly Noted: Program Highlights
Seoul Office Hosts Seminar on U.S.-Korea Alliance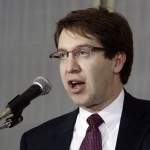 The Foundation's office in Seoul opened a seminar in November there to assess prospects for expanding the U.S.-ROK alliance into new areas of cooperation. Three presentations focused on international peacekeeping, overseas development assistance, and maritime security. Co-hosted by the Foundation's Center for U.S.-Korea Policy (CUSKP), this is the second discussion in a three-part series examining opportunities for U.S.-ROK cooperation.
Pictured Left: Scott Snyder, Director of The Asia Foundation's Center for U.S.-Korea Policy.
Matching Grant Goals
The Asia Foundation raised more than $50,000 to meet matching grant goals for the Books for Asia Fund and Vietnam Fund. Thanks to recent donations from supporters, more books will reach the hands of students in some of the most far flung and conflict-affected areas in the Asia-Pacific region, and more disadvantaged girls will continue their middle school and high school education in Vietnam. With the matching funds, more than $75,000 will go to Books for Asia and more than $50,000 to Vietnam.
Dr. Zhao Ggang, Visiting Fellow in Clean Energy
The Asia Foundation's Chang-Lin Tien Visiting Fellowship honors the late Chair of our Board-a well-renowned University of California Berkeley Chancellor, Chang-Lin Tien. The fellowship, which aims to foster greater dialogue and understanding between Asians and Americans accomplished in their professional fields, was awarded in 2009 to Dr. Zhao Gang, Professor and Director, Chinese Academy of Science and Technology for Development, China's Ministry of Science and Technology.
A key figure in China's clean energy program, Dr. Zhao worked with former Defense Secretary William Perry at Stanford University on a framework for energy collaboration. In meetings arranged by the Foundation in San Francisco, Sacramento, Davis, Los Angeles, Chicago, and Washington, DC, Dr. Zhao explored possible cooperation on clean energy and climate change programs with members of the public and private sectors, research and policy institutions, and environmental advocacy organizations.
Conference Tackles Development Challenges
To address mounting development challenges around the globe, The Asia Foundation, in cooperation with KDI School of Public Policy and Management and the Korean Association of International Development and Cooperation, held a conference November 24-25 in Seoul to focus on development issues and strategies in Afghanistan, Bangladesh, and Pakistan. The gathering provided the opportunity for information-sharing and dialogue between Korea and the three participating countries regarding effective international cooperation for addressing development needs. H.E. Kul Chandra Gautam, former Assistant Secretary General of the United Nations and former Deputy Executive Director of UNICEF, delivered the keynote address and H.E. Shin Kak-soo, Vice Foreign Minister of the Republic of Korea delivered opening remarks.
Choose a Book. Change a Life.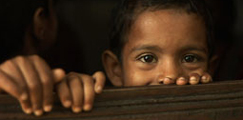 Books for Asia is putting books in the hands of people who need them most and inviting everyone to share in the spirit of giving. Follow journeys to Thailand and Bangladesh through stunning short films and prepare to vote to send another classic children's book to Mongolia next! Learn more.
Annual Report 2016
Addressing the critical issues facing Asia
View the report
Annual Report 2016
Addressing the critical issues facing Asia
View the report