ONLINE: Web Highlights
Post-Civil War Police Reform and Public Security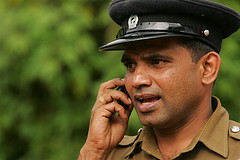 The bloody, 25-year armed conflict in Sri Lanka is over, but in small towns like Pussellawa – a high-altitude hamlet in central Sri Lanka – a legacy of rigid, aggressive, inherited policing tactics is preventing police and residents from collaborating to fight a surge in crime. Get a firsthand look at the Foundation's community-policing forums addressing these problems. See our slideshow here.
Asia's Fragile Corners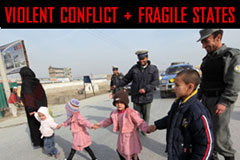 The Asia Foundation has a long history of programs in conflict-affected and fragile regions of Asia. View our recent slideshow here.
Access to Credit: Women Entrepreneurs in Bangladesh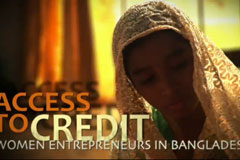 See how a group of women entrepreneurs have joined together to advocate for better access to loans for women in Bangladesh. The Asia Foundation, in partnership with the Bangladesh Investment Climate Fund has provided technical assistance and training to women's business forums in four districts of Bangladesh since 2008. See video here.
Leaders of Influence
Stay Connected As part of the Leaders of Influence conference, a web presence was developed to keep participants connected beyond the event. Materials and presentations are available on the website and interviews with delegates are available on YouTube. Delegates also continue to share ideas and resources through Facebook and Twitter.
Annual Report 2016
Addressing the critical issues facing Asia
View the report
Annual Report 2016
Addressing the critical issues facing Asia
View the report