Renowned Philanthropist Mr. Chong-Moon Lee Launches New Projects to Combat Human Trafficking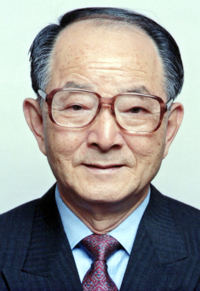 A new $100,000 grant from Asia Foundation trustee emeritus and noted philanthropist Mr. Chong-Moon Lee, chairman and chief executive officer at AmBex Venture Group, will support two one-year pilot projects to combat human trafficking in Cambodia and Laos. This support comes at a critical time for these two countries, whose populations of women and youth are increasingly at risk for trafficking and exploitation. Through Mr. Lee's generosity, the Foundation and our network of local government ministries and local NGOs will implement public awareness campaigns to educate women and girls about trafficking.
"I am a firm believer that public awareness along with access to education and economic opportunities for young minds will address the root causes of human trafficking, an increasingly serious issue today," said Mr. Chong-Moon Lee. "I am certain that The Asia Foundation, through its deep local presence on the ground and innovative outreach programs, will alter the lives of many young citizens."
The one-year Cambodia project will bring together The Asia Foundation's technical expertise on safe migration and trafficking with the established network and youth club infrastructure of local NGO partner, The Youth Council of Cambodia. The program will disseminate vital information to individuals and communities vulnerable to trafficking. The 18-month program in Laos will feature a two-pronged prevention strategy: implement a public awareness campaign to educate women and girls about trafficking and provide vocational training scholarships to victims and women and girls who are at risk of trafficking.
In October the California-Asia Business Council will honor both The Asia Foundation and Mr. Chong-Moon Lee in San Francisco at the Four Seasons with the distinguished Silk Road Award for long-term contributions to California-Asia relations.