Asia Foundation Re-Opens Office in Myanmar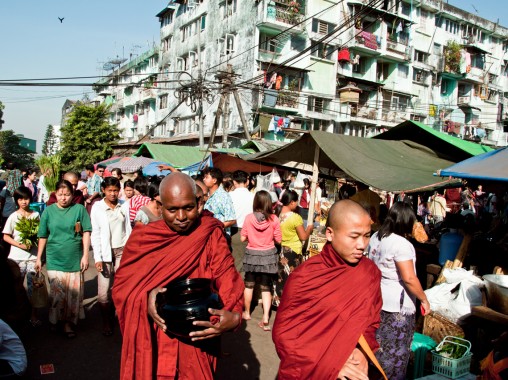 On August 4 The Asia Foundation opened the doors to a new office in Myanmar, re-establishing our permanent, on-the-ground presence there with Yangon-based Country Representative Dr. Kim N. B. Ninh. The Foundation has a long history of work in Myanmar, dating back to the 1950s, and since 2007 we have donated more than 80,000 books valued at $3.2 million.
The Foundation's programs initially will focus on strengthening institutions of democratic governance; enhancing the country's foreign affairs capacities; supporting the management of subnational conflict; supporting free, fair, and credible elections; expanding access to information and informed public debate; and assisting with economic reforms for broad-based growth and opportunities for all. During its six decades of work in Asia, The Asia Foundation has played an active role in helping virtually every Asian country that has undergone a democratic transition, and is well positioned to make important contributions in Myanmar. Dr. Ninh served previously as the Foundation's country representative in Vietnam, as well as assistant director of the Governance, Law, and Civil Society Programs and director of Conflict Management Programs.
Annual Report 2016
Addressing the critical issues facing Asia
View the report
Annual Report 2016
Addressing the critical issues facing Asia
View the report