Skoll Global Threats Fund Continues Support for Critical River Basin Project in South Asia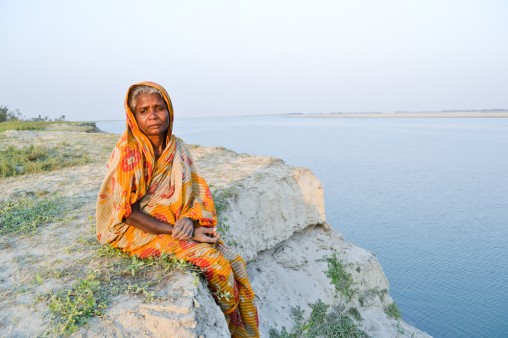 Demand for water for the 700 million people living in the world's most densely-populated river basins – the Indus, Ganges, and Brahmaputra – is rising, and new tensions are surfacing that threaten South Asia's stability. To address these tensions, The Asia Foundation has expanded its partnership with the Skoll Global Threats Fund, to strengthen access to information on transboundary issues and foster a regional dialogue between stakeholders on the critical issue of international water sharing.
The new grant from the Skoll Global Threats Fund will help The Asia Foundation assess the availability of data and information relating to transboundary rivers in Bangladesh, India and Nepal, while building the capacity of civil society and the media to utilize transparency tools and mechanisms to push for greater access to data and information on water and climate issues.
This project builds on a grant made by the Skoll Global Threats Fund to The Asia Foundation in 2012, under which the Foundation conducted a political economy analysis of the Teesta River Basin, one of South Asia's most contested sub-basins straddling the border of India and Bangladesh. In collaboration with its local partners, The Asia Foundation identified and mapped key actors and stakeholders in the Teesta Basin, their incentives, relative interests, and their ability to influence water governance decisions in the basin. Based on field work on either side of the India-Bangladesh border, the analysis identified the drivers of change for reforming state-centered approaches to water governance in the Teesta Basin, and provided recommendations to inform future actions of the governments of India and Bangladesh, civil society actors in both countries, and donors.
Annual Report 2016
Addressing the critical issues facing Asia
View the report
Annual Report 2016
Addressing the critical issues facing Asia
View the report