Briefly Noted
Ninth Annual Afghan Public Opinion Survey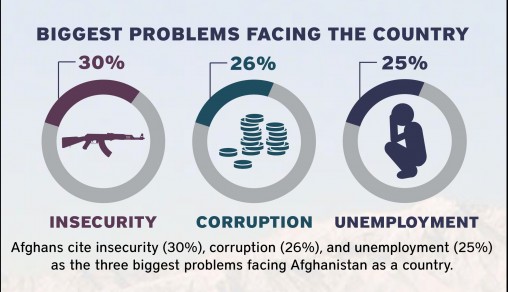 On December 5 in Kabul, The Asia Foundation released findings from Afghanistan in 2013: A Survey of the Afghan People, the longest-running public opinion poll in the country. As Afghanistan approaches major security and political transitions in 2014, the survey illuminates citizen views on critical issues in Afghanistan: the elections, security, political participation, the economy, and women's rights. 962 pollsters interviewed 9,260 Afghan men and women across all 34 provinces, often under challenging conditions.
Afghans cite insecurity (30%), corruption (26%), and unemployment (25%) as the three biggest problems facing Afghanistan as a country. More than half of Afghans polled said that the outcome of the 2014 election will make a positive difference in their lives, but 81 percent were concerned about election-day security. The survey is the longest-running poll in the country. Since 2004, over 55,000 Afghans have been interviewed.
Download the survey report and interact with the Visualizing Afghanistan platform here. View a photo slideshow of the 2013 polling. Engage with us on Twitter using #AfghanSurvey.
Twenty Years in Mongolia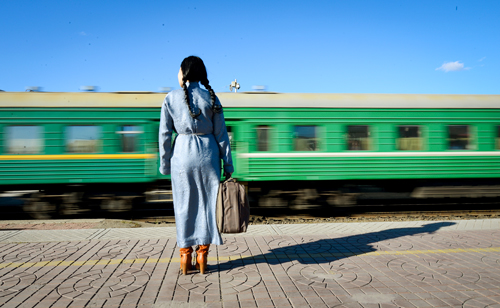 In October 2013, The Asia Foundation commemorated 20 years in Mongolia. As one of the first NGOs to be invited to Mongolia, we supported Mongolia's transition to a democracy and market economy, including drafting a new Constitution. Today, we work with the central and local government, academics, civil society, citizens, and the private sector on governance, environmental protection, urban services improvement, citizen participation, women's empowerment, anti-trafficking, and education.

Annual Report 2016
Addressing the critical issues facing Asia
View the report
Annual Report 2016
Addressing the critical issues facing Asia
View the report