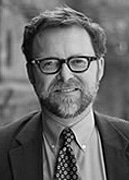 Senior Director, Digital Media and Technology Programs
John Karr is the senior director of The Asia Foundation's Digital Media and Technology Programs group where he leads a Foundation-wide effort to launch and grow projects focused on information technology and social innovation. His current focus is on open data/open government initiatives throughout the Asia-Pacific region; public services/information and open source innovation; and the impact of complex adaptive systems and ICTs on development issues. In addition to directing The Asia Foundation's technology programs, John also established and leads a cross-functional team tasked with developing a variety of digital products in support of development programming and communication work.
Prior to serving in his current position, John worked on a wide range of development projects across Asia – from civic information campaigns and international election observation missions, to post-conflict state building initiatives and parliamentary development efforts, to senior-level bilateral exchanges and dialogues. Having designed and implemented projects in Afghanistan, Cambodia, China, Indonesia, Myanmar, and North Korea, John has worked with a variety of partners including USAID, the United Nations, AusAID, the U.S. State Department, and numerous Asian governments and CSO partners.
Education: Bachelor's degree from the University of California at Santa Cruz in Economics, and a master's degree in Public Administration from the University of Washington.
Phone:
(415) 982-4640
Email:
john.karr@asiafoundation.org