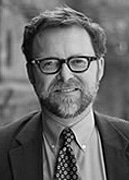 Senior Director, Digital Media and Technology Programs
John Karr is the senior director of The Asia Foundation's Digital Media and Technology Programs team where he leads a Foundation-wide effort to launch and grow projects focused on information technology and social innovation. His current focus is on the role of online platforms in international development; open data/open government; and social impact investing in the Asia Pacific. John also works closely with local developer groups and tech entrepreneurs in Asia to support the development of new solutions to regional development challenges. Prior to serving in his current position, John established and led a cross-functional team that was responsible for developing a variety of civic engagement APIs, analytics and data visualization tools, and mobile applications with local partners in Asia.
Previous assignments have included managing election and civic information initiatives, election observation missions, and the management of bilateral exchanges with Ministries of Foreign Affairs in North Korea and the People's Republic of China. John has worked with a variety of partners including USAID, the United Nations, AusAID, the U.S. State Department, and numerous Asian governments and CSO partners.
Education: Bachelor's degree from the University of California at Santa Cruz in Economics, and a master's degree in Public Administration from the University of Washington.
Phone:
(415) 982-4640
Email:
john.karr@asiafoundation.org