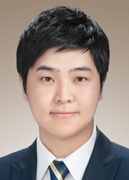 Program Assistant, Korea
Jongbeom Choi serves as program assistant for The Asia Foundation in Korea. He assists mainly with KOICA Public Private Partnership programs, Northeast Asia Regional Cooperation including the Northeast Asia Mayor's Forum, North Korea projects, as well as a variety of international development cooperation programs for the Korea office, including international conferences, events, external relations, and fellowships. Before joining the Foundation in 2016, he worked for the United Nations Industrial Development Organization (UNIDO), Trilateral Cooperation Secretariat (TCS), and the ASEAN Cyber University Project Secretariat (ACU). He served as a program officer at the ACU Project, which is an Official Development Assistance (ODA) Project supported by the Korean Ministry of Education targeting members of the Association of Southeast Asian Nations (ASEAN).
Education: Jongbeom Choi holds bachelor's degrees in Political Science & Diplomacy and Business Administration from Sungkyunkwan University, and a master's degree in Global Economy & Strategy from the Graduate School of International Studies at Yonsei University.
Email:
jongbeom.choi@asiafoundation.org