Asia Foundation Development Fellows
The Asia Foundation Development Fellows: Emerging Leadership for Asia's Future program provides highly qualified, young professionals from Asia with an unparalleled opportunity to strengthen their leadership skills and gain in-depth knowledge of Asia's critical development challenges. The year-long professional advancement program draws on The Asia Foundation's extensive 18-country network and deep expertise working with innovative leaders and communities across the region. The program is designed to be a multifaceted experience, involving intensive learning modules – short courses, conferences, and study tours in Asia and the U.S. – to enhance leadership skills, Asian development knowledge, professional networks, and international exposure.
Program Information
The Asia Foundation Development Fellows program is a dynamic and multifaceted learning program offered each year to enhance leadership skills, Asian development knowledge, professional networks, and international exposure for Asian professionals. The program consists of a series of intensive program modules (two weeks each) in Asia and the United States, while providing the flexibility for Fellows to custom-tailor their own professional development components and to stay in their current occupations during their Fellowship year. Fellows are highly talented individuals, under age 40, who have demonstrated outstanding commitment, integrity, and leadership potential within their professional fields and within their larger community. Fellows must also display a track record of experience and accomplishment related to The Asia Foundation's fields of expertise – governance and law, economic development, women's empowerment, environment, and regional cooperation. Read more
"The Asia Foundation has been investing in innovative and entrepreneurial leaders for more than 60 years. The Asia Development Fellows program continues this tradition by helping to identify, nurture, and support the next generation of leaders for this dynamic and developing region." David D. Arnold
Meet the Development Fellows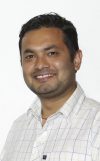 Brabim Kumar (Nepal)
Writer & President of Association of Youth Organization Nepal
Mr. Brabim Kumar is a writer, political activist, and a communication specialist, currently serving as president of Association of Youth Organization Nepal (AYON), a national network of youth that unites 92 youth organizations in Nepal. He has a decade of commitment to youth-led activism in Nepal, which includes the founding of Creative Youth Society and a national radio show called Youth Vision, in 2004. In the aftermath of the 2015 Nepal Earthquake, he led a large-scale mobilization of youth for relief and resettlement activities, and was recognized nationally and internationally as being instrumental in the country's rebuilding process. Kumar holds a master's degree in Sociology and Anthropology, and a bachelor's degree in Environmental Sciences, both from Tribuwan University.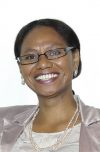 Carmeneza dos Santos Monteiro (Timor-Leste)
Office of Prime Minister of Timor-Leste
Ms. Carmeneza dos Santos Monteiro is a dedicated public policy and public management practitioner, currently serving as Public Administration Liaison Officer for the Office of Prime Minister of Timor-Leste. Her other roles include President of the Australian Timor-Leste Development Awards Alumni Association and member of the Timor-Leste Policy Leaders Group supported by The Asia Foundation. She is a recipient of a number of awards, including the Australian Day Awards – for outstanding work during Australia's response to the 2006 humanitarian crisis in Timor-Leste. She earned her bachelor's degree in International Relations from the Australian National University with honors.

Junjian Gaoshan (China)
Youth Analyst at United Nations Population Fund (UNFPA)
Mr. Junjian Gaoshan is currently the policy analyst for adolescent and youth program at the United Nations Population Fund China office, where he manages projects regarding youth leadership and participation around the issue of adolescent sexual and reproductive health and rights. He is also one of eighteen global youth advocates at UN Secretary General's Global Education First Initiative, where he advocates for girls' education and global citizenship education for every child.
Previously, Mr Gaoshan studied Economics at Renmin University of China and Global Health at Duke University in the United States.
Kimberly Molitas (Philippines)
Chief, Public Information Office of the National Capital Region Police Office
Ms. Kimberly Molitas is the Spokesperson and Chief of the Public Information Office of the National Capital Region Police Office in The Philippines. She has worked with the Philippine National Police for 17 years in various capacities, and has also served abroad with the United Nations' Stabilization Mission in Haiti. Molitas completed the Humphrey Fellowship on Public Policy Analysis & Public Administration, holds a master's degree in Transnational Crime Prevention, has a bachelor's degree in Nursing and in Public Safety, and earned a certificate on Leadership Development from the International Law Enforcement Academy in Thailand. She has also received the Outstanding Policewomen of the Philippines and Distinguished Service Medal award. Her goal is to empower women police around Asia.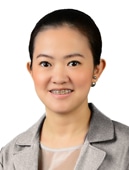 Kotchakorn Voraakhom (Thailand)
Founder of Landscape and Urban Design Firm
Ms. Kotchakorn Voraakhom is a landscape architect, founder and director of Landscape and Urban Design, Bangkok-based architectural firm. She founded the Koungkuey Design Initiative (KDI), the international partnership that works with communities and difficult landscapes to design and rebuild public space through participatory process. She has worked on notable projects including the popular 2015 Thailand Pavilion in Milan, a number of innovative landscape designs for Bangkok. Kotchakorn is also a highly active campaigner for public green space. Her other roles include local designer for various other social change projects and consultant for the Redevelopment Bangkok 250 project, celebrating Bangkok's 250th anniversary. She received her master's degree in Landscape Architecture from Harvard University.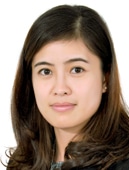 Lien Phuong Vu (Vietnam)
Defense Attaché Office, U.S. Embassy, Hanoi
Ms. Lien Phuong Vu is the Defense Program Coordinator for the Defense Attaché Office (DAO), U.S. Embassy, Hanoi. In this capacity she coordinates with the Vietnam Ministry of Defense in order to promote defense and security cooperation. Lien earned the U.S. Embassy's 2015 Foreign Service National of the Year Award for her contributions to achieving diplomatic, security and humanitarian objectives in the region. She has a bachelor's degree in Spanish Language and Culture from Hanoi University, linguistic certificates from Georgetown University, and was a recipient of a Spanish government scholarship to do language and culture coursework through the Universidad de Autonoma de Madrid.
Mahnoor Rathore (Pakistan)
Women's Rights Advocate
A human rights lawyer by training, Ms. Mahnoor Rathore currently runs Chayn Pakistan, the first crowdsourced website informing and supporting women experiencing domestic violence in Pakistan. She has actively volunteered and worked with various NGOs, both community and government based on a range of issues including education and women's rights. In 2014, she was selected for the Emerging Leaders of Pakistan Fellowship. Rathore is also a Fellow of the WISE Learner's Program (Qatar Foundation), developing innovative education projects. She also teaches and provides educational counseling for number of local schools, and leading other programs focusing on the arts. Rathore completed her bachelor of laws degree (Hons.) from University of London.

Nangyalai Attal (Afghanistan)
International Labour Organization (ILO) Expert & Founder of Girls' Education Non-Profit
Mr. Nangyalai Attal is currently serving as National Expert on Jobs with the International Labour Organization in Kabul and founded a non-profit organization for advancing girls education. For over a decade now, he has been raising awareness of the issue of girls' education through his campaign "Sisters' Education." In 2014, he won the United Nations Youth Courage Award, highlighting his commitment and his personal story of educating young girls from his family's kitchen, as a young boy living in his village in Afghanistan's Wardak province. Attal holds a master's degree in Human Resources and Labor Relations from Golden Gate University in San Francisco, and bachelor's degree in English Language and Literature from Kabul University.

Novil Wijesekara (Sri Lanka)
Doctor & Founder of Community Resilience Center
Mr. Novil Wijesekara is a medical doctor who established the first community-based tsunami early warning system of Sri Lanka and pioneered the community empowerment through disaster preparedness. Wijesekara founded the Community Resilience Center, a community-based organization that promotes resilience of communities. His work on disaster, health and environmental issues has been recognized through the National Disaster Resilience Leadership Awards of Ministry of Disaster Management, Health Excellence Awards of Ministry of Health and Innovative Research Grant Awards of the World Bank. He holds a master's degree in Community Medicine and bachelor of medicine and surgery, both from the University of Colombo.
Nuruddin Ahmed (Bangladesh)
Engineer & Founder of Bengali Youth Platform
Mr. Nuruddin Ahmed is an engineer, social entrepreneur, author, and the founder of the international award winning Bengali youth platform Shorob.com, a youth mobilizing platform that has reached a quarter of a million Bengali-speaking youths. Shorob publishes pieces various issues such as civic participation, human rights and minority rights. Ahmed also directs Shorob Accountability Lab (SAL), which develops innovative mobile applications focusing on government transparency, accountability and free and fair elections. He is currently pursuing a master's degree in Public Administration at the Central European University on a full fellowship. He holds an engineering degree in Computer Science from Bangladesh University of Engineering and Technology.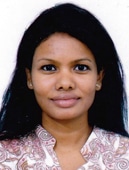 Ruby Hembrom (India)
Cultural & Indigenous Peoples Documentarian
Ms. Ruby Hembrom is the founder and director of Adivaani (first voices), an archiving and publishing outfit of and by Adivasis (the indigenous peoples of India). A trained instructional designer, editor and book designer, Hembrom's documentation initiative grew out of a need to claim Adivasi stake in historical and contemporary social, cultural and literary spaces and as peoples. She is the author of Adivaani's Santal Creation Stories for children and the prize winning Disaibon Hul, on the Santal Rebellion of 1855–57. Hembrom holds a law degree from Calcutta University and is currently pursuing a master's degree in Education at the Indira Gandhi National Open University.
Sushil Adhikari (Nepal)
Youth & Disability Rights Activist
Mr. Sushil Adhikari is a youth and disability-rights activist, blogger, freelance writer. He is also a developer, promoter, trainer in accessible and adaptive technology, and Founder of Bright Star Society, a venture working to bridge the gap between persons with and without disabilities in Nepal. Since losing his sight at age 11, he has worked to become an active change agent while engaging himself with different elements of the youth-disability sector in Nepal. Currently, he is working to raise awareness about disabilities and minority-rights, organizing various campaigns through radio, online-media and other technologies. He holds a master's degree in English, a master's degree in Sociology, and a bachelor's degree in Humanities all from Tribhuwan University.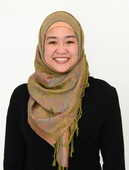 Sha Elijah Dumama-Alba (Philippines)
Sha Elijah Dumama-Alba is a Bangsamoro lawyer active in the current peace process in Southern Philippines. She is presently an attorney at the Civil Service Commission-Autonomous Region in Muslim Mindanao committed to the progress of her homeland in Cotabato City. Since 2013, Sha Elijah also serves as a legal consultant to the Bangsamoro Transition Commission, a Presidential commission tasked with developing a draft on the Bangsamoro Basic Law. She also worked at the Department of Agrarian Reform-Office for Foreign Assisted Projects while in law school at San Beda College of Law, Mendiola. After passing the Philippine Bar in 2007, Sha Elijah joined Buñag & Uy Law Offices, specializing in taxation, corporate, and labor laws. In addition to an expertise in Philippine law, procedure, and jurisprudence, she has a background in government and a bachelor's degree in public administration from the University of Philippines, Diliman.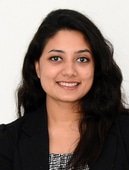 Mowmita Basak Mow (Bangladesh)
Mowmita Basak Mow is the founder and president of Center for Leadership Assistance & Promotion (CLAP) Foundation. The non-profit organization develops training and mentorship programs for young leaders to serve minority communities for a more inclusive Bangladesh. She is also a social activist, journalist, and leader in women's rights. Mowmita completed her bachelor's degree in Asian Studies from the Asian University for Women, and is currently pursuing a master's degree in international development management at University of Bradford. She began her career as a human rights journalist at Dispatches International, and subsequently became a social entrepreneur and established the CLAP Foundation. Mowmita is associated with various national and international youth development organizations, and was recently awarded the global laureate fellowship by International Youth Foundation.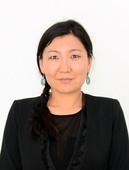 Zolzaya Batkhuyag (Mongolia)
Zolzaya Batkhuyag is a founder and head of the board of the Young Women for Change and Founder of Women's Leadership Institute. Since 2008, she has been a gender justice and human rights activist, leading numerous advocacy projects to raise public awareness and community building efforts. From 2011 to 2013, she produced the Vagina Monologues play by Eve Ensler for V-Day, a global movement for combating violence against women and girls, in Ulaanbaatar. She also led the election day monitoring project during the 2012 Parliamentary Election, and is active in media and speaking engagements on gender equality, such as TEDx Ulaanbaatar 2013.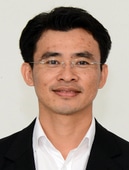 Terith Chy (Cambodia)
Terith is an executive officer at the Documentation Center of Cambodia (DC-Cam). He joined DC-Cam in 2004 and has since met with thousands of survivors of the Khmer Rouge regime all across Cambodia to update them on developments at the Khmer Rouge tribunal and to inform them of their right to participate in the proceedings. Since 2008, he and his staff have assisted over 1,500 survivors of the Democratic Kampuchea regime to submit accounts of suffering under the regime to the tribunal. He is the author of a recently published monograph "When the Criminal Laughs," exploring the criminality and victim-offender interaction through the trial of Kaing Guek Eav (alias "Duch") before the UN-sponsored tribunal in Cambodia. Terith holds a bachelor's degree in Law from the Royal University of Law and Economics, a bachelor's degree from Norton University, a master's degree in Criminology from the University of Hull, England, and a master's of laws degree from the University of Hong Kong. He is a former Sohmen Human Rights Scholar and Fellow and has worked for the Office of the UN High Commissioner for Human Rights.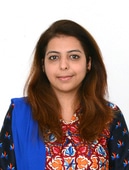 Amna Waheed Durrani (Pakistan)
Amna Waheed Durrani is a coordination officer at the Provincial Commission on the Status of Women in Peshawar. She comes from the conservative and conflict-affected Khyber Pakhtunkhwa province. From a young age, she aspired to become a civil servant in spite of many major obstacles and life events. After completing her bachelor's degree in political science from Frontier College for Women, she worked as a teacher and later joined a local organization working on community schools. She later moved to Islamabad to work with Sustainable Peace and Development Organization (SPADO) where she coordinated the organization's program for Conflict Resolution and Peacebuilding. Amna also holds a master's degree in political science from the University of Peshawar.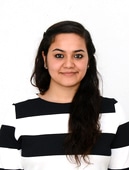 Hasina Ibrahimkhil (Afghanistan)
Hasina Ibrahimkhil is the projects director and founder of construction contractor company, Ladies Construction Company (LCC). Since completing her degree in civil engineering from the University of Herat in 2006, she has worked in various positions at a number of U.S. companies involved in the reconstruction of Afghanistan including the United Nations office for Project Services (UNOPS), Development Alternatives Incorporated (DAI), Food and Agricultural Organization of United Nations (UNFAO), and others. She also holds a degree in Project Management Studies from American University of Afghanistan and has taken part in the Business Studies program conducted by Institute of Economic Empowerment of Women (IEEW) in Kabul. Hasina is also a Projects in Controlled Environments (PRINCE2) certified manager.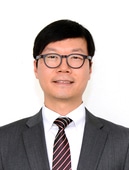 Jeong Tae Kim (Korea)
Jeong Tae Kim is an award-winning Korean social entrepreneur and innovator. He is CEO and president of Merry Year Social Company, a social innovation supporting organization that provides consulting services, incubating programs and impact investing to social enterprises and innovation projects. Prior to this, he worked for the United Nations for five years, travelling to many developing countries including Cambodia, Sri Lanka, and Bhutan to implement capacity-building programs on electronic/mobile government and good governance. He has studied international organizations at Korea University, and received a master's of social entrepreneurship at Hult International Business School in London. Interested in addressing various social issues through innovation and entrepreneurship, he founded a social publishing company, Edit the World, in 2009, and initiated a UNESCO-certified organization, Books International, which develops locally contextualized children's books in local languages. He is also an author of several books including a national bestseller Your Story Wins and What is Appropriate Technology?.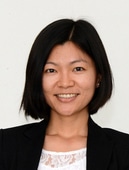 Seng Pan (Myanmar)
Seng Pan is a Kachin ethnic from Northern Shan State in Myanmar. She is currently working with United Nations High Commissioner for Refugees (UNHCR) as an Associate Field Officer / Head of Field Unit in the Bhamo office in Kachin, as part of its national staff. The operation comprises of an approximate 100,000 Internally Displaced People (IDP) response program in 160+ camps/locations in Kachin and Northern Shan States. She received a master's degree in Conflict Transformation and Peacebuilding from Eastern Mennonite University in Harrisonburg, Virginia in USA in 2010. Prior to that, she worked for local NGOs and civil society organizations. Residing and working in one of the most refugee generating countries in South East Asia, her current interest are the effects of social economic conditions in neighboring countries such as Bangladesh, India, and Thailand.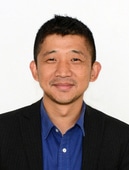 Nirjan Rai (Nepal)
Nirjan Rai is a development practitioner with expertise in the areas of policy process, economic governance, and private sector development in Nepal. He is the executive director of Niti Foundation, a Nepali non-profit organization that promotes initiatives to strengthen policy engagement and ownership capacity in Nepal. Prior to this, he was with the Asian Development Bank where he contributed to developing their Country Partnership Strategy for Nepal, led the assessment of Nepal's policy and institutional framework in supporting sustainable growth, poverty reduction, and the effective use of development assistance. He also served as the focal person for ADB's private sector development initiatives in Nepal. Nirjan also worked for The Asia Foundation in Nepal where he managed research and programs on political process, local governance, and economic development. He has a master's degree in Public Policy from George Mason University, Virginia and a bachelor's degree from Bennington College, Vermont.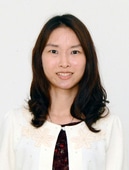 Kornchanok Raksaseri (Thailand)
Kornchanok Raksaseri is a journalist currently working as assistant managing editor overseeing foreign news for Econ News, a Thai-language economic magazine. Previously, she served as Political Editor at The Nation and continues to write columns for the outlet on social-media trends. As Vice President of the Thai Journalists Association (TJA) and the ASEAN Journalists Club, she develops coursework to enhance local journalists' capabilities. She is also a guest lecturer at Suan Sunandha Rajabhat University. She currently sits on the media reform committee set up by TJA, National Press Council of Thailand, Thai Broadcast Journalists Association and News Broadcasting Council of Thailand. Kornchanok received her master's degree in journalism and bachelor's degree in communication arts from Chulalongkorn University.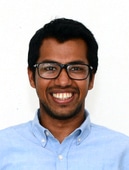 Ritesh Singhania (India)
Ritesh Singhania is a strategy officer for Avani Bio Energy. A first-generation college graduate, Ritesh received his bachelor's degree in mechanical engineering from the National Institute of Technology, and received financial analyst training from the Chartered Financial Analysts Institute. He leveraged his educational background and professional experience in the manufacturing sector to develop a process to recycle scrapped railway track into spades, and set up a manufacturing unit in his hometown of Kolkata. He is also working with a social enterprise in the Indian Himalayas and developing the business to generate clean electricity from pine leaves; the enterprise currently operates the world's first pine needles-fed power plant, impacting more than 50,000 lives. Ritesh also received an International Development and Design Fellowship from Massachusetts Institute of Technology.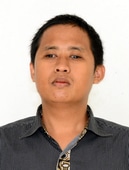 Muhammad Joni Yulianto (Indonesia)
Muhammad Joni Yulianto is a disability advocate and has advocated for the rights of persons with disabilities at the local and national levels in Indonesia since 2003. His knowledge of disability issues aided in his establishment of the Institute for Inclusion and Advocacy of Persons with Disabilities (SIGAB), an advocacy organization of persons with disabilities. SIGAB has become a leading organization in justice advocacy for disabled people, and established the first online platform providing disability and legal information. Muhammad received a master's of public administration from the Lee Kuan Yew School of Public Policy at the National University of Singapore, a master's degree in disability studies from the University of Leeds, and a bachelor's degree in special education from Yogyakarta State University. His expertise includes disability policy analysis, disability advocacy, training facilitation, and organizational management.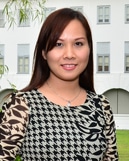 Eaimt Phoo Phoo Aung (Myanmar)
As an officer working in bilateral and multilateral level development agencies of The UK and other development agencies, Ms. Eaimt Phoo Phoo Aung has been primarily working on macro-economic, economic governance and other development concerns in Myanmar since 2012. From 2010 to 2011, she worked as a training coordinator for a local organization called Training and Career Network to facilitate the growth of Myanmar young people from different regions of the country, developing future potential in academic and professional career paths. In 2008, she represented Myanmar as a Youth Delegate at the Youth Camp for Asia Future in Korea for promoting friendship among 28 ASIA countries. Ms. Aung has a Masters in International Development Studies from Chulalongkorn University, Thailand, a B.A. in English from Yangon University of Distance Education, and a Bachelor of Business Management from National Management College, Yangon, Myanmar.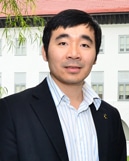 Thiem Bui (Vietnam)
Mr. Thiem H. Bui is Deputy Director of Department for General Affairs at the Institute for Legislative Studies (ILS) of the National Assembly Standing Committee of Vietnam. He has extensive experience working with the Vietnamese party-state's institutions across broad areas of foreign affairs, political and legislative research. He worked as a Research Officer Asia Pacific Desk at the Central Commission for External Relations of the Communist Party of Vietnam (CPV) between 2003-2008 and was elected as Deputy Secretary of the Youth Union of the Commission between 2006-2008. He has been recognized by a number of honors and awards such as those from the Chairman of the National Assembly Office, Chairman of the CPV Commission for External Affairs, the British Foreign Office's Chevening Scholarship, the Australian Leadership Award, and a research fellowship at the Norwegian Centre for Human Rights, University of Oslo among others. Mr. Bui holds an MA in International Studies from the School of Oriental and African Studies (SOAS), University of London and a BA in International Relations from the Diplomatic Academy of Vietnam (DAV).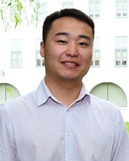 Badruun Gardi (Mongolia)
Mr. Badruun Gardi is Executive Director of the Zorig Foundation. He was previously the Foundation's Scholarship Programs Coordinator. Since its establishment in 1998, the Zorig Foundation has aimed to identify and address some of the most pressing issues of democratic governance facing Mongolia. Badruun is passionate about working on developmental issues facing Mongolia at this crucial time and has devoted his professional career to ensuring that Mongolia has the best possible chance for success. Badruun has a keen interest in issues of urbanization and has been an adjunct fellow at the Urban Community Research Center for Asia at the Kwansei Gakuin University, Japan. Badruun is also an advocate for education reform, leading numerous youth focused education and leadership programs through the Zorig Foundation. Badruun is a graduate of Stanford University, where he studied Psychology and Communication.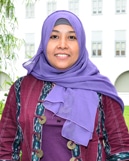 Dwi Kholifah (Indonesia)
Ms. Dwi Rubiyanti Kholifah, is Indonesia Country Director for the Asian Muslim Action Network (AMAN), with a focus on the role of women in peace building and inter-faith cooperation. Born and raised in Indonesia, she assists Muslim young scholars conducting research on Muslims responding to modernity and globalization. She is active in writing articles regarding women's issues, minority's rights, and the role of women in peacebuilding in journals and online and offline media. She authored several books including Contesting Discourse on Sexuality and Sexual Subjectivity Among Single Muslim Women in Pesantren and co-authored The Future of Feminisms; Confronting Fundamentalism, Conflict and Neo liberalism. Ms. Kholifa earned an M.A. in Health and Social Science at Mahidol University in Thailand, for which she researched the dynamics of sexual health in the pesantren (pondok) in Indonesia. She also has a Bachelor of Literature from Universitas Jember, Indonesia.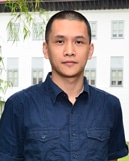 Lican Liu (China)
Mr. Lican Liu is the Co-Founder and Director of Programs and Communications at the Greenovation Hub, a grassroots NGO that focuses on environmental protection and innovation in China. Mr. Liu's expertise ranges from environment and civil society to journalism. He initiates, develops and manages programs focused on areas including drinking water safety in rural areas, tools and techniques for public participation, eco-friendly cities ranking, and environmental education. Lican also serves as a consultant to Internews, the world's largest international media development institute. He has been recognized as the regional leader of the Earth Journalism Network, a global network formed by environmental journalists. Lican also dedicates himself to training Chinese journalists about environmental issues and promoting mutual understanding of such topics among journalists from China, Southeast Asia and other countries. Mr. Liu earned a Masters degree in political science from the University of Wisconsin, Milwaukee, and worked as a TV reporter and a Greenpeace Campaigner. He also completed his Bachelors at Fudan University, Shanghai, China.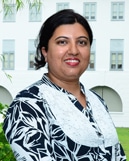 Jaya Luintel (Nepal)
Ms. Jaya Luintel, is a prominent, nationally acclaimed journalist and women's rights advocate. Jaya is the Founder of The Story Kitchen (2012), which aims to amplify women's voices and stories by utilizing traditional media tools. She has spent nearly half of her life listening to and help strengthen women's voices and their stories in Nepal. At Equal Access Nepal,(2007-2010) she designed and executed several radio projects focusing on women's empowerment, gender justice, health and nutrition, and HIV and AIDS. Through the radio program Samajhdari ("Mutual Understanding"), a winner of prestigious 2010 One World Media Special Award, Jaya pioneered the groundbreaking Community Reporter approach to provide training to rural, minority, and women survivors of violence and engage them in radio production. She is also the recipient of "Celebrating Womanhood BHAGAWATI Awards" 2009 in Nepal for highlighting women's issues and achievements through her radio programs to create positive social change. Jaya was a John S. Knight Journalism Fellowship Affiliate participant at Stanford University in 2010-2011. She has a Bachelors' Degree in Sociology/Anthropology and is pursuing her Masters Degree in Gender Studies from Tribhuwan University in Nepal.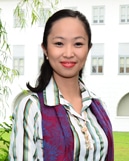 Marcia Czarina Corazon Medina-Guce (Philippines)
Ms. Marcia Czarina Corazon del Mundo Medina-Guce is the Head of the Plans & Programs Unit of the Union of Local Authorities of the Philippines (ULAP), the umbrella organization of the local government leagues composed of all locally elected officials in the Philippines. In ULAP, she handles program initiatives and policy advocacies for LGUs with development partners from private, national government, and CSOs, as well as research partnerships. She is primarily concerned with ULAP's program and policy initiatives on health, education, migration, local economic development, and national planning and evaluation technical work. For around six years, she has been a faculty member in the Department of Sociology and Anthropology, Ateneo de Manila University, and occasionally teaches with the Development Studies Program. She finished her AB in Social Sciences from Ateneo de Manila University, graduating Magna Cum Laude, and completed her Masters in Sociology from the University of the Philippines–Diliman.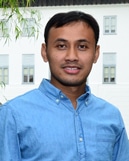 Goris Mustaqim (Indonesia)
In 2007, Mr. Goris Mustaqim founded PT Resultan Nusantara, an IT Company which deliver RFID-based automation solutions. As the Director and Co-Owner, he leads business strategy, marketing, and partnership. He dedicated his passion in social entrepreneurship by being active as the President and Founder of ASGAR MUDA Foundation, a youth led social enterprise concerned with Youth Education, Community Development, as well as Youth Entrepreneurship in his hometown, Garut. The work of ASGAR MUDA has been depicted in his book, "Pemuda Membangun Bangsa dari Desa", inspiring youth to contribute to their nation's development. His expertise includes community-based programme development, social business models, and stakeholder engagement. Goris was chosen by the Business Week Magazine as one of Asia's under 30 Best Young Entrepreneurs nominee in 2009. He was also recognized as British Council's Community Entrepreneur in 2009, Gatra Magazine People of the Year in 2010, and received the Service Award at the Global Peace Festival Convention in Seoul 2011 for his efforts to improve people's welfare.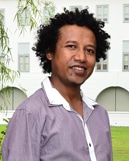 Guteriano Neves (Timor-Leste)
Mr. Guteriano Neves is a researcher and analyst on political economy, and currently serves as the Adviser for the Presidency of the Republic of Timor-Leste on the macroeconomic and regional integration affairs. Before he joined the administration in 2012, he worked in different institutions, such as the Ministry of Foreign Affairs, La'o Hamutuk, the Dili-based Magazine TALITAKUM as a journalist, and the Institute of Public Policy in Washington as an intern. His areas of expertise are political economy, "resource curse" and petroleum dependency, and foreign aid. In 2010, Guteriano was awarded Summer Research Award Scholarship by the University of Hawaii to assess Timor-Leste's Petroleum Revenues Management. Guteriano earned a bachelor's degree "With Distinction" in Political Science and History from the University of Hawaii at Manoa in May 2011. He also holds a degree in Liberal Arts from Kapiolani Community College, Honolulu, USA.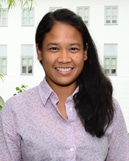 Salinee Tavaranan (Thailand)
Ms. Salinee Tavaranan is an engineer and a social entrepreneur. After graduating with a master's degree in solar energy engineering from University of Massachusetts Lowell in 2005, she returned to Thailand to lead the Border Green Energy Team (BGET) as the Director. BGET provides renewable energy technology to underprivileged communities along the Thailand-Burma border. In 2011, she founded SunSawang, a social enterprise that offers solar-powered products and services for rural villages in Thailand, ranging from personal-use lanterns, mobile chargers up to entire home systems. Salinee continues to volunteer at BGET, heading a center dedicated to promoting sustainable livelihoods for orphaned refugees called the Grace Garden Sustainable Living and Learning Center. In addition, Salinee is a 2010 Pop!Tech Social Innovation Fellow and a member and commitment maker of Clinton Global Initiative from 2011-2013. Ms. Tavaranan also holds a Bachelor of Science in Mechanical Engineering Chulalongkorn University Bangkok, Thailand.
Asian Views on America's Role in Asia
Recommendations for the Incoming U.S. President on Policy Towards Asia
Read more