Slideshow: Books to Bangladesh – Rural Students Receive First Storybooks
November 18, 2009
In Bangladesh's ancient capital, along the banks of the Meghna River, two groups of formerly nomadic people have settled. They have survived for decades without electricity, basic services, or access to schools. One made home on the small island of Mayadip in the early 1980s, after massive flooding in the south displaced them, and they rely on the river's catch of fish. The other still dwells aboard traditional boats along the river, in Sonargoan village, going ashore only to sell wares. A local NGO has recently begun providing schooling to these forgotten people – and Books for Asia is helping out. Each child at the two new schools were given a book of their choosing – a rare, and now prized, possession. View a slideshow of life along the Meghna, and the children in class with their new books.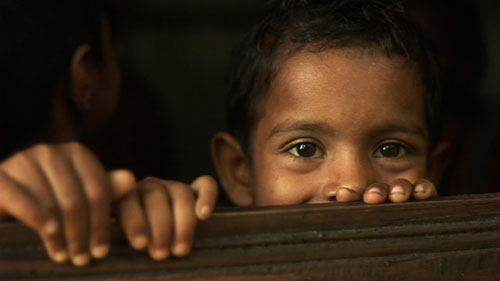 As part of its "Choose a Book, Change a Life," campaign, in October The Asia Foundation invited people from across the globe to vote for their favorite storybook. More than 5,000 people participated in the book campaign in just two weeks. Copies of the winning book Dr. Seuss' Oh, The Places You'll Go! were delivered to each student in a rural school in the hills of Morwakee, Thailand. Watch a video of the delivery and check back soon to vote for your favorite book again for these students in Bangladesh.
About our blog, In Asia
In Asia
is a weekly in-depth, in-country resource for readers who want to stay abreast of significant events and issues shaping Asia\'s development, hosted by
The Asia Foundation
. Drawing on the first-hand insight of over 70 renowned experts in over 20 countries,
In Asia
delivers concentrated analysis on issues affecting each region of Asia, as well as Foundation-produced reports and polls.
In Asia
is posted and distributed every Wednesday evening, Pacific Time and is accessible via email and RSS. If you have any questions, please send an email to
editor.inasia@asiafoundation.org
.
Subscribe
Contact
For questions about
In Asia
, or for our cross-post and re-use policy, please send an email to
editor.inasia@asiafoundation.org
.
The Asia Foundation
465 California St., 9th Floor
San Francisco, CA 94104
Mailing Address:
PO Box 193223
San Francisco, CA 94119-3223