[SLIDESHOW] Saving Cambodia's Natural Resources
September 15, 2010
Despite a growing manufacturing sector, roughly 92 percent of poor Cambodians still live in rural areas and depend on rapidly depleting natural resources like land, fish, forests and clean rivers for their livelihoods. Access to these resources is tenuous, and most rural Cambodians have limited ability to influence local authorities on their rights, and face fierce competition over resources from developers and private interests. Three years ago, The Asia Foundation launched the Civil Society and Pro-Poor Markets Program to raise the voices of these rural poor and to increase the power of civil society organizations in Cambodia. The program brings together rural community groups with local and national officials to discuss obstacles that limit communities' access to natural resources and explore solutions. The program also emphasizes responsible, ongoing management of natural resources and diversifying livelihood opportunities for a more sustainable future. Read reactions from local communities about the program on our blog. Watch the slideshow.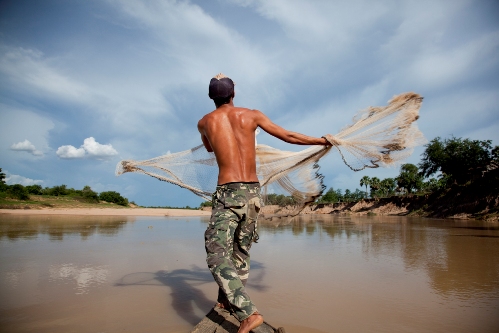 About our blog, InAsia
InAsia
is a bi-weekly in-depth, in-country resource for readers who want to stay abreast of significant events and issues shaping Asia's development, hosted by
The Asia Foundation
. Drawing on the first-hand insight of renowned experts,
InAsia
delivers concentrated analysis on issues affecting each region of Asia, as well as Foundation-produced reports and polls.
InAsia
is posted and distributed every other Wednesday evening, Pacific Time. If you have any questions, please send an email to
[email protected]
.
Contact
For questions about
InAsia
, or for our cross-post and re-use policy, please send an email to
[email protected]
.
The Asia Foundation
465 California St., 9th Floor
San Francisco, CA 94104
Mailing Address:
PO Box 193223
San Francisco, CA 94119-3223
Change Starts Here Campaign Impact
Thank you for powering The Asia Foundation's mission to improve lives and expand opportunities.