Asia Foundation Receives $1.65 Million Grant to Strengthen Indonesian Women's Involvement in Politics
Jakarta, November 10, 2010 — On November 4, 2010, The Asia Foundation's Indonesia Representative, Robin Bush, and Norwegian Ambassador to Indonesia, Eivind S. Homme, signed a cooperation agreement in Jakarta focused on increasing Indonesian women's participation in democratic government. The Royal Norwegian Embassy pledged $1.65 million towards a program that will aid civil society and women legislators in improving the status of women in Indonesian politics.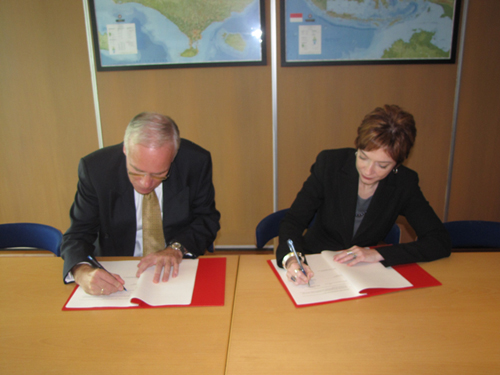 The grant will support a three-year program that will help Indonesian women become involved in Parliament at both national and local levels in the provinces of Aceh, East Java and South Sulawesi. Through this program, the elected female officials will increase their roles, improve relationships with their constituents and concentrate on gender sensitivity laws.
According to Ambassador Homme Norway is, "happy to continue its partnership with Asia Foundation in strengthening the voices and involvement of Indonesian women in politics. Much has been achieved, and we want to be there to offer further support in this progress with women actively taking part in shaping the future of the society and nation."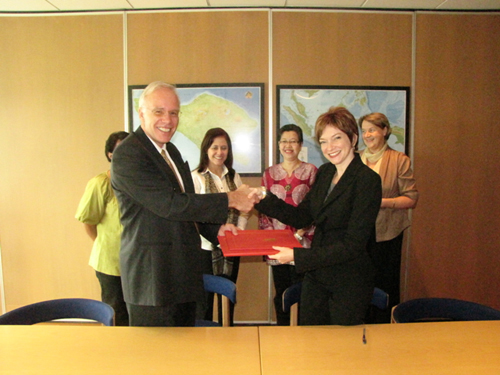 From 2007 – 2010 The Asia Foundation and the Norwegian Embassy partnered together on Increasing Women's Political Participation and Strengthening Good Governance in Indonesia, a program supporting civil society engagement in the reform of laws on women's political participation. The program assisted in the government's introduction of quota and zipper systems that have enhanced the ability of women to seek elected office. In 2010, women's representation in Parliament rose from 11 percent to 18 percent of all Members.
Read our latest news, or insights from our blog.
Media contacts
Amy Ovalle, Vice President, Global Communications
[email protected]
415-743-3340
Eelynn Sim, Director, Media & Strategy
[email protected]
415-743-3318
Leaders on the Frontlines:
Leaders for a Better World
Tuesday, November 9, 2021, 6PM PT