Chief Economist Bruce Tolentino Readies for New Post, Discusses Afghanistan's Economic Development
February 16, 2011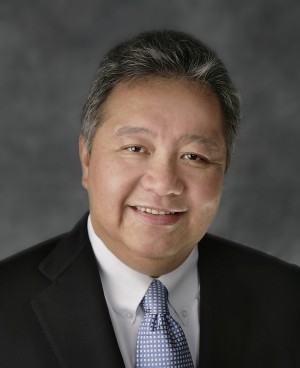 Dr. V. Bruce J. Tolentino, The Asia Foundation's chief economist and director for Economic Reform and Development, will have a new post at the Foundation come July 2011: country representative in the Foundation's Afghanistan office. As Tolentino prepares to head to Kabul this summer, he spoke with In Asia about the crucial role economic development will play in Afghanistan's future, and how his experience working in conflict-affected areas will inform his approach in Afghanistan.
Q: Having led programs for multiple agencies in challenging, conflict environments in Somalia, Cambodia, Southern Philippines, Aceh, and Burma, how will this on-the-ground experience influence your leadership as country representative in Afghanistan?
My experience in multi-cultural, multi-ethnic, and multi-faith settings has enabled me to be much more appreciative of those elements that bind communities together, rather than focus on those aspects that split us apart. I believe that recognition of co-existence, open communication, and joint effort toward shared goals and objectives are essential for building the peace and setting strong foundations for sustained development, not only in Afghanistan but across the globe.
Q: As you prepare for your new post in Kabul, where do you see positive development progress, and also the nation's main challenges to come?
First, as findings in The Asia Foundation's Survey of the Afghan People show, there is no going back. The Afghan people clearly indicate that their lives and welfare have definitely improved over the past decade, and they are weary of continuing warfare and isolation from the rest of the world. Of course there are subsets of the population that wish otherwise, particularly if these minor communities expect to lose power and influence as peace and development progresses in the country. For the nation and its leaders, the key challenge of governance is to be as inclusive as possible, so that the broad population is enabled to share in the gains from peace and growth.
Q: In the survey, Afghans gave a more optimistic assessment of their economic situation than in 2009, but these increases in financial well-being are not evenly shared with those in the lowest income brackets. How do you see this affecting Afghanistan's economic development?
This is a serious problem, and the earlier it is addressed by the country's leaders, the less likely it will worsen and thereby constrain further growth and development. International development experience has shown us that unless citizens have a sense that growth is being shared through inclusive policies and strategies, the growth will not result in greater citizen buy-in and support for the government. Inclusive policies and strategies are essentially those basic public services and actions that affect the broad population – peace and security, primary education, primary health care, roads, bridges, wells, telecommunications, electric power, irrigation, and honest, effective public administration. The maximum possible investments in these areas will be felt across all income levels, including the poorest of Afghans, through the medium and long-term future.
Q: Yesterday, the International Monetary Fund criticized how the Afghan government handled mismanagement and fraud at Kabul Bank, the country's largest private bank, warning that such corruption could lead IMF to withdraw its support. What do you make of this?
It is to the benefit of all parties – Afghan and international – that good oversight and controls are installed in the Afghan banking system. Among the IMF staff are many skilled experts in central banking and bank oversight, and such capacity can contribute to the alleviation of the serious lack of banking expertise in Afghanistan. In addition, there ought to be continuous, healthy dialogue and collaboration between the government of Afghanistan and the international development community. The maintenance of open dialogue among the parties encourages collaboration and the sharing of vital information. Sporadic and spotty communication worsens misunderstanding and heightens tensions – even among partners.
About our blog, InAsia
InAsia
is a weekly in-depth, in-country resource for readers who want to stay abreast of significant events and issues shaping Asia's development, hosted by
The Asia Foundation
. Drawing on the first-hand insight of over 70 renowned experts in over 20 countries,
InAsia
delivers concentrated analysis on issues affecting each region of Asia, as well as Foundation-produced reports and polls.
InAsia
is posted and distributed every other Wednesday evening, Pacific Time. If you have any questions, please send an email to
[email protected]
.
Contact
For questions about
InAsia
, or for our cross-post and re-use policy, please send an email to
[email protected]
.
The Asia Foundation
465 California St., 9th Floor
San Francisco, CA 94104
Mailing Address:
PO Box 193223
San Francisco, CA 94119-3223