Featured Multimedia
Landmark APEC USA 2011 Women and the Economy Summit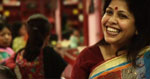 The Asia Foundation is honored to be a member of the host committee for the APEC USA 2011 Women and the Economy Summit in September. Hillary Clinton is the keynote speaker and The Asia Foundation will participate in a session in San Francisco focusing on barriers to entry for women entrepreneurs. View our webby award-nominated film on women entrepreneurs in the Northeastern Bangladesh city of Sylhet, who have joined together to advocate for better access to loans for women. Through their efforts, more women are now finding the means to grow their own business and boost employment in their region. In partnership with the Bangladesh Investment Climate Fund, we have provided technical assistance and training to women's business forums in four districts of Bangladesh since 2008.
Tell Her She Can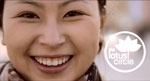 As part of the program for our inaugural Lotus Leadership Awards in New York City this June, our digital media team screened two brand-new films. The first, Tell Her She Can, is an evocative, informative depiction of how the Lotus Circle, a new community of philanthropists, works with our women's empowerment program to increase opportunities for girls and women in Asia. Empowered, ambitious recipients of Lotus Circle support are profiled. The second film, Partnering for Change: Dr. David Ho, is an inspiring profile of our first Lotus Leadership Award recipient whose groundbreaking research and advocacy catalyzed landmark programs in China and has saved countless lives
Foundation Honors Mongolian President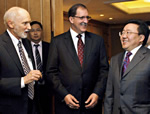 On June 13, President David D. Arnold and the Board of Trustees hosted a private dinner in San Francisco for His Excellency the President of Mongolia Tsakhiagiin Elbegdorj, who was in the Bay Area to commemorate the opening of a formal Mongolian consulate. The Asia Foundation was privileged in 1991 to be the first international NGO invited to Mongolia; we were able to provide early support in the development of the 1992 constitution. Guests to the dinner included former Asia Foundation Presidents Dr. Haydn Williams and Dr. William Fuller, our Chairman of the Board of Trustees Ambassador Michael Armacost, Trustee David Andrews and his wife, Rozan Andrews, Asia Foundation Advisory Council Member and Give2Asia Trustee Bill Kim, and Asian Art Museum Director Jay Xu. Watch the slideshow.