Asia Foundation's Thailand Country Rep Speaks on Post-Election Environment
October 5, 2011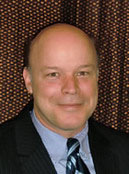 Nearly five months have passed since Thailand elected its first-ever woman prime minister, Yingluck Shinawatra, younger sister of the controversial former prime minister, Thaksin Shinawatra, who was ousted in a military coup in 2006. The election followed five years of political tension, a period that included a succession of disputed parliamentary elections, military intervention, blockades of airports and government buildings, and large-scale street demonstrations.
Now, citizens and pundits alike are watching how her administration moves forward on critical issues such as public services allocation, debate around her brother's involvement in decision-making, reconciliation, the conflict in the South, and more. In this context, The Asia Foundation's Thailand country representative, Kim McQuay, visiting from Bangkok, will lead a breakfast discussion at the Foundation's D.C. office tomorrow about the aftermath of the election, perceptions of the new government's performance so far, and prospects for reconciliation in the country overall. The Foundation's director of International Relations Programs, John Brandon, will moderate.
During Thailand's elections, In Asia featured extensive, on-the-ground election coverage and analysis from Asia Foundation experts. Watch a slideshow that captures campaign season fervor and election-day activities, taken by Asia Foundation photographers.
About our blog, InAsia
InAsia
is a weekly in-depth, in-country resource for readers who want to stay abreast of significant events and issues shaping Asia's development, hosted by
The Asia Foundation
. Drawing on the first-hand insight of over 70 renowned experts in over 20 countries,
InAsia
delivers concentrated analysis on issues affecting each region of Asia, as well as Foundation-produced reports and polls.
InAsia
is posted and distributed every other Wednesday evening, Pacific Time. If you have any questions, please send an email to
[email protected]
.
Contact
For questions about
InAsia
, or for our cross-post and re-use policy, please send an email to
[email protected]
.
The Asia Foundation
465 California St., 9th Floor
San Francisco, CA 94104
Mailing Address:
PO Box 193223
San Francisco, CA 94119-3223
Leaders on the Frontlines:
Leaders for a Better World
Tuesday, November 9, 2021, 6PM PT