Asia Foundation President David D. Arnold Speaks at Economist's Banyan Conference on Asia's Global Security Role
October 12, 2011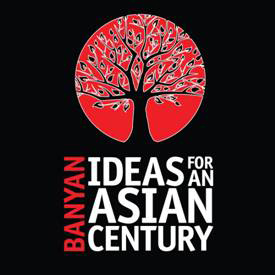 While many regions of Asia have seen rapid development, the prevalence of ongoing internal conflicts in more turbulent corners remains an enduring problem that increased wealth and state power have not been able to address, impacting the dynamics of regional security cooperation. On October 18, Asia Foundation President David D. Arnold will join leading experts in Singapore for a panel discussion at The Economist's Banyan Conference, "Ideas for an Asian Century." Moderated by Economist Asia editor, Dominic Ziegler, Arnold will join Kripa Sridharan, head of Research Asia, World-Check to discuss the implications these internal conflicts have on Asia's future, as well as The Asia Foundation's long-term efforts to address the problems that perpetuate such conflicts.
The Banyan conference is a preeminent forum where global and Asian leaders discussed perspectives and ideas on the political, cultural, economic, social and technological future of Asia. Attendees and speakers came from the worlds of government, multilateral organizations, private sector, and international NGOs. Read more about the Banyan conference.
About our blog, InAsia
InAsia
is a bi-weekly in-depth, in-country resource for readers who want to stay abreast of significant events and issues shaping Asia's development, hosted by
The Asia Foundation
. Drawing on the first-hand insight of renowned experts,
InAsia
delivers concentrated analysis on issues affecting each region of Asia, as well as Foundation-produced reports and polls.
InAsia
is posted and distributed every other Wednesday evening, Pacific Time. If you have any questions, please send an email to
[email protected]
.
Contact
For questions about
InAsia
, or for our cross-post and re-use policy, please send an email to
[email protected]
.
The Asia Foundation
465 California St., 9th Floor
San Francisco, CA 94104
Mailing Address:
PO Box 193223
San Francisco, CA 94119-3223
Change Starts Here Campaign Impact
Thank you for powering The Asia Foundation's mission to improve lives and expand opportunities.