Thailand Flooding: Persistent Uncertainty and a Long Road to Recovery
November 2, 2011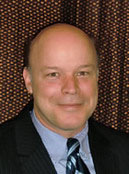 Several weeks of the worst flooding Thailand has experienced in 50 years has left more than 400 people dead and affected over 9 million Thais. Although central Bangkok has been spared thus far, many neighborhoods in greater Bangkok and adjacent provinces remain submerged. The country faces economic losses and recovery costs in the billions, and concerns about health and other consequences of the flooding are rising. In Asia interviewed The Asia Foundation's country representative in Thailand and Bangkok resident Kim McQuay on these and other issues.
It would appear that central Bangkok has been spared the flooding that has devastated communities to the north and west. How are Bangkok's residents reacting?
Thais who live and work in central Bangkok are naturally relieved that the city center has not experienced flooding on the scale predicted a few days earlier. At the same time, they are acutely conscious of the fact that friends, relatives, and fellow Thais in neighborhoods to the north and west of the city center, and those close to the Chao Phraya River, which bisects Bangkok, have been seriously affected, and that the crisis is far from over. The greatest concern here in Bangkok, which has dominated headlines for the last two days and sparked political tensions between Prime Minister Yingluck Shinawatra and Bangkok Governor Sukhumbhand Paribatra, is that flooding will eventually affect a large percentage of the capital, but at a pace slower than originally forecast.
Last Wednesday, the government announced that floodwaters had reached so great a volume in communities to the north of Bangkok that the combination of emergency embankments and adjustable water gates that had protected the capital to date could no longer contain the flooding. Having exhausted all stop-gap measures, the authorities insisted that they had no other option left than to initiate a controlled release of the floodwaters through the Chao Phraya and the labyrinth of canals or klongs that flow through and around the capital. Statements issued by the central government and the Bangkok Municipal Authority predicted that the Chao Phraya, having already reached a record level, could rise by a further one to two meters as a seasonal coastal high tide effect resisted the flow of floodwater to the Gulf of Thailand. The increased volume would cause the river to overflow its banks and flood the communities that flank it, spill from those adjacent neighborhoods, and eventually flood all of central Bangkok. The government declared a five-day holiday starting last Thursday to allow residents time to prepare for flooding or to leave the capital at its encouragement.
Thursday and Friday passed with virtually no flooding in central Bangkok beyond the banks of the Chao Phraya, while individual neighborhoods to the north and west continued to flood in domino succession as barricades gave way one after another to the tremendous water pressure bearing on them. By the weekend, as floodwaters crept from one neighborhood to the next, a human factor was added to the equation as some residents reached their limit of patience and took steps to accelerate the release of floodwater. Concern shifted next to Saturday and the anticipated peak tidal effect in late afternoon. Government update bulletins described a series of potential flooding scenarios that were each dependent on whether three critical floodwalls remained intact; however, with the exception of some temporary breaches of floodgates whose local effects were contained by swift repair efforts, the city center remained dry beyond neighborhoods bordering the Chao Phraya.
This same pattern has continued for the last three days. How does one account for it? Some independent analysts have suggested that the government did not actually release the surrounding floodwaters on the scale originally announced – perhaps because the seasonal costal high tides posed greater risk and uncertainty than authorities were prepared to assume. The slower spread of flooding from neighborhood to neighborhood in the northern and western suburbs of Bangkok is consistent with the slower release of water before or after the high tide peaked and the continued failure of emergency embankments.
It remains to be seen whether central Bangkok will stay dry, or whether it is just a matter of time before the floodwaters reach the city center.
Some reports claim that adjacent communities in the direct line of flooding were sacrificed in order to "save" Bangkok – Thailand's economic hub. What are your thoughts on how this was handled?
As the emergency unfolded, political attention appeared to shift quite rapidly from the plight of Ayutthaya and other provinces to the north of Bangkok, which had borne the brunt of the early and most serious flooding, to the fate of the capital. Three months into its term, the Pheu Thai government faced a nightmare political situation in assuming responsibility for a natural disaster that any government would be hard pressed to resolve to the satisfaction of everyone affected or at risk. With the sharpest critics of government concentrated in Bangkok, it came as no surprise that the government initially appeared to be taking every possible measure to spare the capital.
It is difficult to say whether this was precisely the course taken by the government as flooding threatened Bangkok, or whether central Bangkok was spared in the short term by a combination of factors that weighed before and after the announcement that the floodwaters could no longer be contained. Whatever the case, media coverage left little doubt that communities to the north and west of Bangkok have been hardest hit by flooding. After several days, the patience of these communities has begun to fray. Tensions erupt as citizens confront police and other government authorities in a push-and-pull struggle to tear down or protect the sandbag embankments and floodgates that block the release of floodwaters that have submerged their homes and businesses for several days.
We have seen some powerful images of these confrontations in newspapers and television news footage, but what have registered more poignantly are the widespread gestures and expressions of selfless goodwill by residents of the most severely affected neighborhoods. With their homes submerged, and their children and portable possessions floating on makeshift rafts or sheltering on highway overpasses, those suffering the most still express deep concern for neighboring communities that are threatened by the next movement of floodwaters and work hard to protect their neighbors from a similar fate.
Some say that the rapid expansion of Bangkok in recent years has prevented drainage of annual floodwaters, and contributed to the devastation. How much is this being considered?
Development planning clearly ranks high in the list of disposing factors. Technical specialists have insisted that poorly conceived land, water, and urban development management policies by a succession of governments and other stakeholders are a key factor in the escalation of flood risk, not only in Bangkok but throughout Thailand. During monsoon season, a 30-minute downpour can raise water levels in the streets of Bangkok neighborhoods by a foot. If a rainstorm can have this effect, imagine the challenge of routing millions of cubic meters of floodwater through the capital. In painting a mental image of flooding, one pictures a wall of water passing through a neighborhood, but this is not the only form it takes. Thai friends describe the elaborate measures taken to sandbag their compounds, only to discover that their efforts were for naught as floodwaters rush straight up from sewers and drains. These and other examples leave little doubt that a generation of urban development policies – or lack thereof – has exacerbated the risk of flooding. As specialists take stock of the 2011 experience and policy makers consider future mitigating options, it will be especially important to acknowledge and reflect on the tendency of a succession of governments and public officials to treat Thailand's annual flooding as a series of ad hoc emergencies for which relief funding must be secured, rather than a predictable recurrent phenomenon that demands long-term planning and policy measures. Flooding, flood recovery, and future mitigation efforts are fundamentally governance issues.
What types of preparations did communities in affected areas take?
Thai communities and business interests have been extraordinarily resourceful in preparing for the flood, with the scale and scope of measures taken adjusted deftly to changing circumstances and perceived risk. As a first step, Thais stocked up on key essentials. Bottled water, canned fish, dried noodles, pet food, toilet paper, and other non-perishable staples and convenience items disappeared from supermarket shelves. Sandbags were stacked in family compounds and business places. On Saturday, I took a walk down the commercial high street of my Bangkok neighborhood. In the span of two days following the announcement by authorities that central Bangkok was bound to flood, shop owners hired bricklayers to construct elegantly simple, three-foot high barriers that have left shops water-tight. Customers climb sandbag steps to enter and leave the shops, but otherwise business continues. From the earliest days of the crisis, Thais have put mobile technology and social networking to work to monitor and report on the flooding, establish networks for follow-up relief and recovery initiatives, relay information to affected neighborhoods on available support mechanisms, and reunite families that have been separated by the emergency. As the floodwaters recede, this dimension of the flood response will be fascinating to analyze and reflect on.
What will be Thailand's greatest challenges in the long-term as it recovers from the country's worst flooding in 50 years?  
In flooding emergencies of this kind, the lines blur from the outset, with the recovery process starting in some neighborhoods while the crisis continues to play out in others. It will take some time for the most seriously flooded communities in the provinces north of Bangkok and immediately surrounding the capital to drain, at which point public authorities, the private sector, and relief and recovery support CSOs can take full stock of the damage to homes, businesses, and infrastructure and update the recovery cost estimates calculated to date. We have already observed the sanitation and associated public health risks that arise when communities are inundated with water of such poor quality, so this is bound to be a priority concern.
Beyond the immediate relief efforts, longer-term recovery challenges will include: resumption of industrial production in the dozens of factories in Ayutthaya, Nakhon Sawan, and other provinces whose suspension of operations has left wage earners without income; restoring essential electrical, water, and other services to flooded communities; and assessing the impact on schools, hospitals, and other critical social services. It will also be important to take stock of certain unique challenges posed by the flooding, which are of particular interest to The Asia Foundation and our Thai partners. Examples include the special circumstances of migrant communities whose members are hesitant to seek government services out of fear that they may be deported, and resolving the legal problems that confront ordinary citizens who have lost to the floodwaters the key identity documents and other papers required to qualify for government assistance, file insurance claims, or seek compensation.
Foreign investor confidence is also an issue of growing concern, as it becomes clear that some flooded factories in the industrial heartland of Ayutthaya and neighboring provinces will require massive reconstruction or rebuilding. Will foreign and domestic industries be prepared to make further investments in areas that could potentially flood again? Will they be prepared to work in cooperation with government on recovery and future flood preparedness measures?
Perhaps the greatest challenges will be political, as the government and its political opponents take stock of the flooding and the lessons to be drawn from the experience in setting policies that will reduce the risk of similar emergencies in future. In the weeks ahead, some will criticize the government for its handling of the crisis, while others will congratulate it for a job well done. Ordinary Thais who have experienced the effects of the flooding or been wracked by worry that their neighborhood could be the next to flood will look to their political leaders to set differences aside, resist the urge to point blame, and work together in immediate relief and recovery efforts. An opportunity presents itself for political leaders to turn a wrenching experience into something positive by cooperating in putting policies, procedures, and enhanced governance practices in place that will help to avoid crises of this kind in future.
In response to the flooding throughout Thailand, The Asia Foundation's partner organization, Give2Asia, has launched a Thailand Flood Relief Fund to aid in relief efforts. Read more. 
About our blog, InAsia
InAsia
is a bi-weekly in-depth, in-country resource for readers who want to stay abreast of significant events and issues shaping Asia's development, hosted by
The Asia Foundation
. Drawing on the first-hand insight of renowned experts,
InAsia
delivers concentrated analysis on issues affecting each region of Asia, as well as Foundation-produced reports and polls.
InAsia
is posted and distributed every other Wednesday evening, Pacific Time. If you have any questions, please send an email to
[email protected]
.
Contact
For questions about
InAsia
, or for our cross-post and re-use policy, please send an email to
[email protected]
.
The Asia Foundation
465 California St., 9th Floor
San Francisco, CA 94104
Mailing Address:
PO Box 193223
San Francisco, CA 94119-3223
Change Starts Here Campaign Impact
Thank you for powering The Asia Foundation's mission to improve lives and expand opportunities.