APEC 2011: Unleashing Women's Entrepreneurship in Asia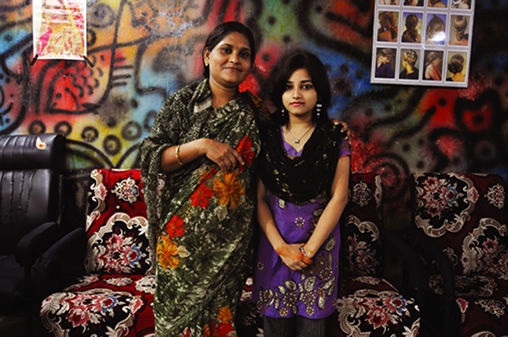 On September 14, our chief economist, Véronique Salze-Lozac'h, addressed the Asia-Pacific Economic Cooperation (APEC) Women and the Economy Summit on the challenges facing women entrepreneurs in Asia.
"Women-owned businesses play a key role raising living standards through increased job growth and sustainable economic growth," said Ms. Salze-Lozac'h. "Women entrepreneurs that we've met…often complain about the difficulty they encounter accessing basic information on their legal, fiscal, and business environments; this leaves them in a situation of uncertainty and increased vulnerability. Clearly, women entrepreneurs need the chance to network and raise their voices in order to fully engage in the policymaking process that shapes business environments."
With 21 member nations, including the U.S., Japan, China, and Russia, APEC is the premier Asia-Pacific economic forum. The Women and the Economy Summit brings together leading economists, development experts, government officials, and women entrepreneurs from around the world working to increase women's economic participation and drive economic growth in the Asia-Pacific region. This year the Summit took place in San Francisco, and the Foundation played a vital role as a member of the ­­­­host committee.
"We are honored to participate in the APEC Women and the Economy Summit," said our president, David D. Arnold, welcoming guests to a luncheon, featuring Weili Dai, co-founder of The Marvell Technology Group and board member of Asia Foundation affiliate Give2Asia. Dai is the only woman co-founder of a major public semiconductor company in the world. Arnold continued: "The Asia Foundation has been a long-time champion of women's empowerment, with on-the-ground programs that create new political and economic opportunities for women across Asia. Together with our local partners, we see firsthand that sparking economic opportunities for women can profoundly increase the output and productivity of a country's economy."