Briefly Noted
Asia Foundation Launches LankaCorps
LankaCorps is a program for young Sri Lankan expatriates to contribute to the nation's post-war recovery. Since the end of the conflict in 2009, attention has turned to rebuilding the country. The Asia Foundation has been present since 1954 and has now launched LankaCorps to encourage young professionals in the diaspora to engage with post-war Sri Lanka. Three LankaCorps Fellows will be selected to live and work for six months in Sri Lanka from April 1 to September 30, 2012.
4th High Level Forum on Aid Effectiveness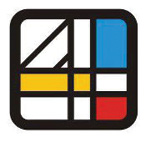 The Asia Foundation participated in the 4th High Level Forum on Aid Effectiveness (HLF4) in Busan, South Korea, which brought together 2,500 delegates from 170 countries. David Arnold was keynote speaker at a pre-HLF4 conference, Toward a Global Compact for Development Effectiveness, and we partnered with the Korea Development Institute and Vietnam's Ministry of Planning and Investment to host a side event: Emerging Asian Approaches to Development Cooperation.