Slideshow Series Documents Counter-Trafficking Efforts in Cambodia
September 19, 2012
Approximately 35 percent of Cambodians live on less than a dollar a day, experiencing severe poverty. In cities and small towns, young people are vulnerable to false promises of jobs, or of marriage – and are trafficked into exploitative situations. Through a partnership with the Royal Government of Cambodia and with funding from the U.S. Agency for International Development, The Asia Foundation launched a 3-year Countering Trafficking in Persons Program encompassing prevention of trafficking, protection of victims, and prosecution of perpetrators, as well as coordination within government and between government and civil society. This new 3-part slideshow series featuring images from humanitarian photographer Karl Grobl, documents the program's work to address this issue in a holistic fashion, and takes you inside a short-term emergency care center for young girl trafficking victims; a hotel and restaurant school in Siem Reap that trains disadvantaged students for good jobs in the hospitality industry; and training sessions with Cambodian police officers in Phnom Penh. Watch slideshow.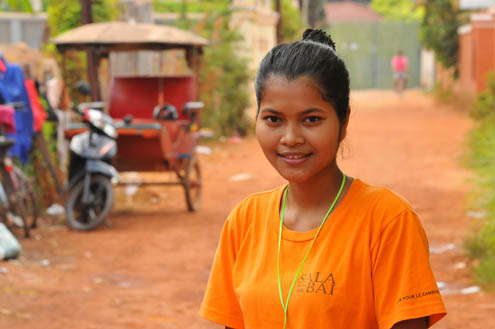 About our blog, InAsia
InAsia
is a bi-weekly in-depth, in-country resource for readers who want to stay abreast of significant events and issues shaping Asia's development, hosted by
The Asia Foundation
. Drawing on the first-hand insight of renowned experts,
InAsia
delivers concentrated analysis on issues affecting each region of Asia, as well as Foundation-produced reports and polls.
InAsia
is posted and distributed every other Wednesday evening, Pacific Time. If you have any questions, please send an email to
[email protected]
.
Contact
For questions about
InAsia
, or for our cross-post and re-use policy, please send an email to
[email protected]
.
The Asia Foundation
465 California St., 9th Floor
San Francisco, CA 94104
Mailing Address:
PO Box 193223
San Francisco, CA 94119-3223
Change Starts Here Campaign Impact
Thank you for powering The Asia Foundation's mission to improve lives and expand opportunities.