Multimedia
Storytime Campaign Reaches 2 Million Children Across Asia
In the lead-up to International Literacy Day on September 8, The Asia Foundation's Books for Asia program launched Storytime in Asia, a month-long campaign that celebrated the transformative power of children's books by providing critically needed reading material to some of the world's poorest students. The campaign brought together four world-class children's book publishers – Scholastic; Penguin Young Readers Group; Little, Brown Books for Young Readers; and ABRAMS. Visit our Facebook and Storytime pages for enlightening multimedia highlighting the many children and schools reached through the campaign.
Batticaloa: Rebuilding in Sri Lanka Takes Shape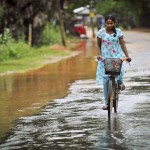 The Asia Foundation has played a key role in Sri Lanka's post-war recovery by focusing efforts in some of the hardest hit areas of the Northern and Eastern Provinces. Since the war in the East ended before the war in the North, Eastern towns like Batticaloa have had a head start toward recovery and can begin to show what's to come for Sri Lanka's recovery as a whole. Asia Foundation President David D. Arnold recently traveled to Batticaloa to see how our programs converge to contribute to this town's critical post-war recovery, fostering growth and stability as part of the Foundation's multi-pronged strategy across Sri Lanka. Through our strategically and carefully implemented programs there, Batticaloa is moving beyond recovery and rebuilding, toward lasting peace and economic resurgence. Watch the slideshow here.
The Asia Foundation in China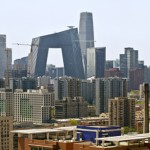 China's economic transformation presents challenges for the country's rapidly changing society and for the government, which has undertaken reforms to promote the rule of law, curb pollution, and encourage more broad-based development. The Asia Foundation in China works on legal development, governance, women's empowerment, disaster management, environmental protection, and international relations. Watch a new video on our work in China here.