Multimedia
The Asia Foundation's Environment Programs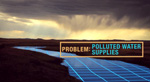 Asia is home to the world's fastest growing economies; some of the most diverse forests, oceans, and rivers; and those most vulnerable to climate change – a combination of factors that can have a profoundly negative impact on development, human well-being, and the incidence of local and regional conflict over natural resources. Watch this new video showing how The Asia Foundation is making a difference by supporting inclusive local action to bring about lasting impact through our environment programs in Asia.
2012 Survey of the Afghan People, Launches in DC and Kabul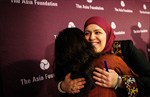 On November 14, 2012, The Asia Foundation in Kabul and Washington, DC released Afghanistan in 2012: A Survey of the Afghan People, our eighth annual survey of Afghan citizens across all 34 provinces. In June, a team of Afghan pollsters fanned out across the country to gather first-hand opinions from nearly 6,300 Afghan citizens. See a slideshow and video of the launch event in DC and our interactive website Visualizing Afghanistan – presenting the survey's findings through data mapping and visualization here.