Asia Foundation President David Arnold Joins Experts to Discuss Burma's Development
March 27, 2013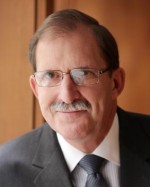 Democratic transition in Burma (also known as Myanmar) has, despite ongoing violent ethnic conflicts, been surprisingly rapid and encouraging. The world is watching in anticipation to see whether these developments will result in greater political participation and economic opportunity for the nation's people. On April 2 at California State University in Sacramento, Asia Foundation President David Arnold joins the University's distinguished experts, Pattaratorn Chirapravati and James Rae, to discuss challenges ahead. Arnold will also share insights from his recent visit to Burma where he met with government leaders, including President Thein Sein and Daw Aung San Suu Kyi. Taking a long view of Burma's path forward, he will look at three critical areas and challenges ahead for the country, including: strengthening governance institutions, growing a culture of democracy and managing subnational conflict. Arnold will also present examples from the international development nonprofit's long history of working with Asian leaders to strengthen reform, democracy, and development efforts across the diverse Asian region, including democratic transitions in Indonesia, Mongolia, and Vietnam. Read more or register for the event.
About our blog, InAsia
InAsia
is a weekly in-depth, in-country resource for readers who want to stay abreast of significant events and issues shaping Asia's development, hosted by
The Asia Foundation
. Drawing on the first-hand insight of over 70 renowned experts in over 20 countries,
InAsia
delivers concentrated analysis on issues affecting each region of Asia, as well as Foundation-produced reports and polls.
InAsia
is posted and distributed every other Wednesday evening, Pacific Time. If you have any questions, please send an email to
[email protected]
.
Contact
For questions about
InAsia
, or for our cross-post and re-use policy, please send an email to
[email protected]
.
The Asia Foundation
465 California St., 9th Floor
San Francisco, CA 94104
Mailing Address:
PO Box 193223
San Francisco, CA 94119-3223
Leaders on the Frontlines:
Leaders for a Better World
Tuesday, November 9, 2021, 6PM PT