Remembering Adrian Leftwich: Professor and Intellectual Leader on International Development
April 17, 2013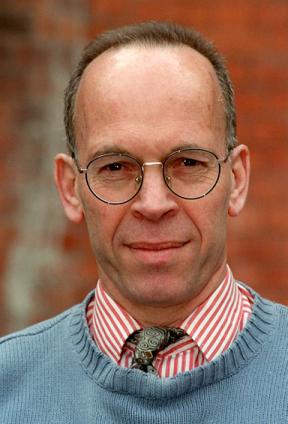 The Asia Foundation honors the memory of Dr. Adrian Leftwich, highly regarded political scientist, activist, and international development expert, who passed away early this month. Adrian was the research director of the Developmental Leadership Program (DLP), of which The Asia Foundation is a close partner.
While we are deeply saddened by Adrian's passing, it is important to remember his life and the ideals that he shared with so many of us. Over the past weeks, there has been an outpouring of memories from colleagues around the world who had the honor working with him. All of us remember Adrian's wit, charm, intellectual gifts, and of course, his warm and humble personality.
Adrian's influence on the field of international development was profound. His work at the DLP was consolidating a lifetime of research and thinking about the centrality of politics to developmental outcomes. Adrian was one of the rare academics who pulled up his sleeves, and worked side-by-side with aid practitioners and donors to try to change the way the development industry works. In a field dominated by economists, he was one of the few political scientists that actively engaged in debates over the future direction of donor assistance, and the lessons of development. His message was clear. Development agencies had long ago forgotten the importance of politics and leadership in the development process, and it was time to "bring politics back in." He spent most of the past decade advocating for politically nuanced approaches to development, through research, policy frameworks, and the never-ending job of mentoring aid practitioners like us. His message deeply resonated with many of us at The Asia Foundation, and we have been both inspired by him, and shaped by his ideas and intellect.
Our relationship with Adrian began when the Foundation was invited to become a partner of the Developmental Leadership Program (then called LPDLEC) in 2009. Since that time, Adrian has been a regular participant at our internal workshops on the politics of development, a contributor and reviewer for Foundation publications, and an informal coach and mentor for many of our staff. For example, in the next few months, the Foundation will publish case studies on the politics of social sector reform in the Philippines co-edited by Adrian. The title of the book, Room for Maneuver, was his idea and reflects the importance he placed on local leaders and human agency. Adrian's interest and support to our Indonesia team during their implementation of a study on the politics of decentralized budget allocations was tremendous, and he then bridged our team's accessing international forums to discuss this work. During our brief time working with Adrian, he helped us to expand and broaden our efforts to integrate politics into our programs, ultimately helping us to be more innovative and effective as an organization.
Adrian encouraged us to see the world as it really is – not through the distorted (albeit well-intentioned) lens of technocratic development policy and approaches, but through the real life experiences of people in developing countries. He always referred to us as the ones "on the front lines" of development – encouraging us to push the envelope to be more politically nuanced in our analysis and programs. He helped to create space for honest, open dialogue on the role of politics in development. Adrian's presentations and publications helped to unleash years of pent-up frustrations among development practitioners on the overly technocratic nature of the industry.
Many of us will always remember how refreshing it was to hear him speak, and how easy it was to relate his messages to how we see the development process unfolding in many developing countries. With his encouragement, more and more of us are asking the hard questions of development approaches and aid effectiveness, and publishing our experiences. We will carry on this work over the coming years. Adrian's encouragement, commitment, and intellectual leadership will live on at The Asia Foundation (and many other organizations like us) for many years to come.
Thomas Parks is The Asia Foundation's regional director for Conflict and Governance based in Thailand. He can be reached at [email protected]. The Foundation's Jaime Faustino, Laurel MacLaren, and Sandra Hamid contributed to this article. The views and opinions expressed here are those of the individual author and not those of The Asia Foundation.
About our blog, InAsia
InAsia
is a bi-weekly in-depth, in-country resource for readers who want to stay abreast of significant events and issues shaping Asia's development, hosted by
The Asia Foundation
. Drawing on the first-hand insight of renowned experts,
InAsia
delivers concentrated analysis on issues affecting each region of Asia, as well as Foundation-produced reports and polls.
InAsia
is posted and distributed every other Wednesday evening, Pacific Time. If you have any questions, please send an email to
[email protected]
.
Contact
For questions about
InAsia
, or for our cross-post and re-use policy, please send an email to
[email protected]
.
The Asia Foundation
465 California St., 9th Floor
San Francisco, CA 94104
Mailing Address:
PO Box 193223
San Francisco, CA 94119-3223
2022 Impact Report
Thank you for powering The Asia Foundation's mission to improve lives and expand opportunities.