Picturing: A Storybook Partnership
September 4, 2013
In developing countries, one of the impediments to early childhood education is the availability of high-quality, age-appropriate reading material in local languages. Children's book publishing is limited by the lack of specialized skills among local publishers, authors, and illustrators, and a consumer base that can afford extracurricular books. To address this gap, The Asia Foundation's Books for Asia program and Room to Read are partnering to expand access to compelling and culturally relevant early reading material to children in under-served communities throughout developing Asia. Below is a collection of photos from Bangladesh, Nepal, and Sri Lanka where the project is expected to begin.
Compiled by Wendy Rockett, senior communications program officer at Books for Asia.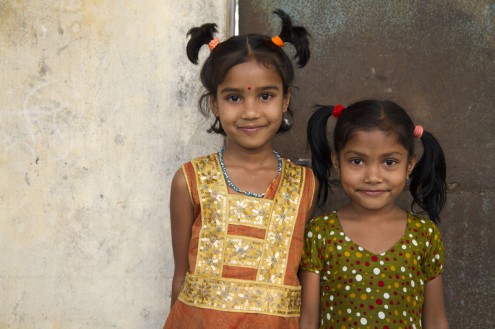 The partnership brings Room to Read's award-winning local language children's books to Books for Asia's extensive network of nearly 3,000 schools and 800 libraries in the region to advance the organizations' shared mission of providing educational tools for the next generation of readers. Photo: Jon Jamieson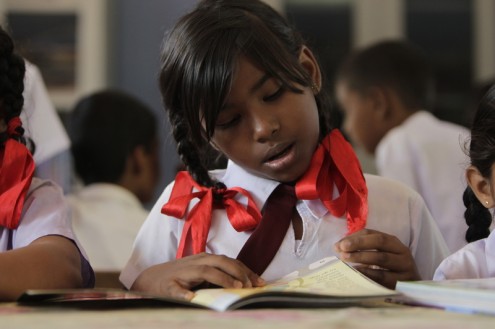 Studies have shown that proficiency in reading is closely linked with academic performance, and enjoyment of reading is linked with higher reading test scores. Engaging, attractive children's books that capture the imagination and inspire reading are essential for an educated society, but, few are available in developing Asia. Photo: Gemunu Amarasinghe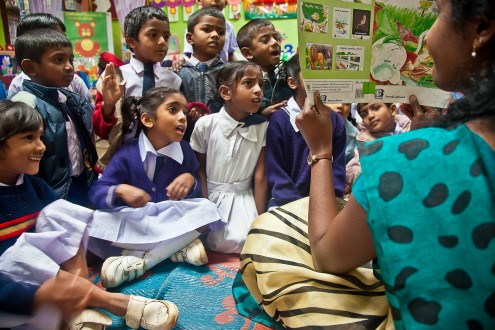 Since 2003, Room to Read's Book Publishing program has produced 839 children's titles in 14 Asian languages. These titles were developed by local authors and illustrators who participated in workshops with Room to Read on how to create engaging and culturally appropriate books. Above, a classroom scene in Sri Lanka as a teacher reads from a Room to Read storybook. Photo: Sharni Jayawadene/Room to Read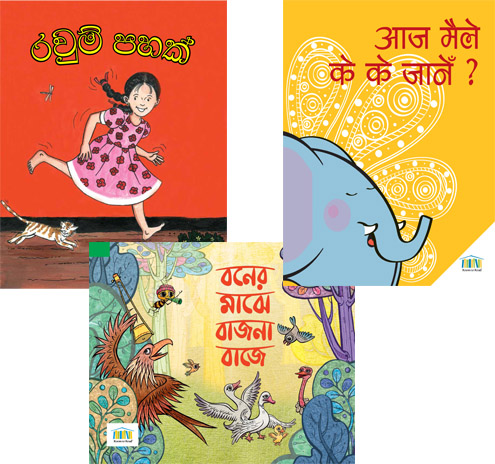 Above, examples of some of Room to Read's most recent publications. "Room to Read's books have been created with the highest standards in mind. Without a doubt, providing them to more schools, as well as public libraries and drop-in centers for children who don't have access to formal education, will have a significant impact on the children we serve." – Books for Asia director, Melody Zavala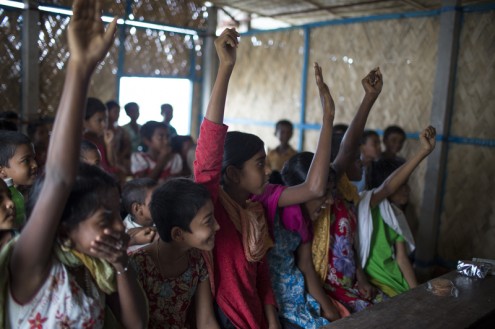 Books for Asia and Room to Read are exploring initial projects in Bangladesh, Nepal, and Sri Lanka. Pictured is a transitional school in Jaliakhali, Bangladesh, an area that was ravaged by cyclone Alia in 2009 and remains vulnerable to the effects of rising sea levels. The partnership will benefit struggling, at-risk communities such as these. Photo: Conor Ashleigh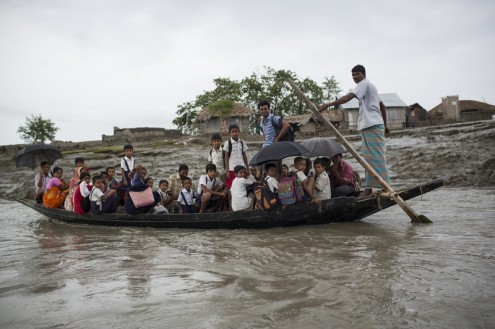 Students of Jaliakhali leave for their morning commute to school. Photo: Conor Ashleigh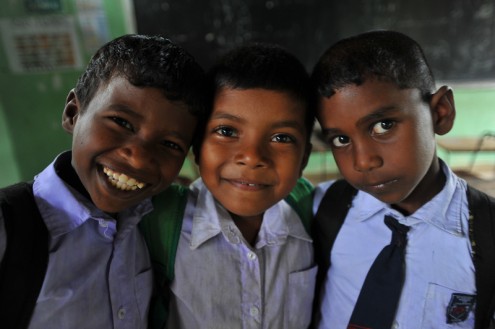 In Sri Lanka, Books for Asia focuses on getting books to schools and libraries in communities affected by the decades-long civil war that ended in 2009. These students are in Batticaloa, a city in eastern Sri Lanka that became a battleground for government and opposition fighters. In 2004, it was further devastated by the Boxing Day tsunami. Photo: Karl Grobl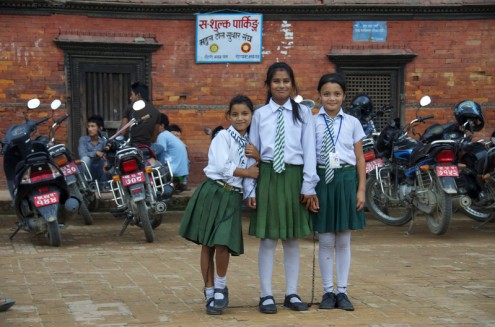 In mountainous Nepal, communities outside of Kathmandu Valley are isolated due to difficult terrain and poor infrastructure. In order to improve the availability of educational resources, Books for Asia, in partnership with the U.S. Embassy, conducts an annual "road show" to exhibit and donate books to these provinces. Photo: Kristin Kelly Colombano
"There are millions of children who would benefit greatly from access to culturally relevant, developmentally appropriate, and high quality children's publications, and with the help of The Asia Foundation, we are now able to deliver this opportunity in a cost effective and sustainable way." – Cory Heyman, Room to Read chief program officer
About our blog, InAsia
InAsia
is a weekly in-depth, in-country resource for readers who want to stay abreast of significant events and issues shaping Asia's development, hosted by
The Asia Foundation
. Drawing on the first-hand insight of over 70 renowned experts in over 20 countries,
InAsia
delivers concentrated analysis on issues affecting each region of Asia, as well as Foundation-produced reports and polls.
InAsia
is posted and distributed every other Wednesday evening, Pacific Time. If you have any questions, please send an email to
[email protected]
.
Contact
For questions about
InAsia
, or for our cross-post and re-use policy, please send an email to
[email protected]
.
The Asia Foundation
465 California St., 9th Floor
San Francisco, CA 94104
Mailing Address:
PO Box 193223
San Francisco, CA 94119-3223
Leaders on the Frontlines:
Leaders for a Better World
Tuesday, November 9, 2021, 6PM PT