Devastation in the Philippines
November 13, 2013
Editor's Note
On November 8, Typhoon Yolanda (known internationally as Haiyan) struck central Philippines, particularly the eastern coasts of the islands of Leyte and Samar, carrying winds close to 200 mph and causing a massive storm surge that flattened entire towns and devastated communities in its wake. Yolanda is said to be one of the most powerful storms ever to hit land. The official death toll stands at more than 2,300, but local officials warn that number could increase significantly. An estimated 8 million people have been affected and 600,000 are displaced. Most visible is the plight of residents of coastal Tacloban – Leyte's capital city and regional economic hub – who are struggling to find the most basic of services: food, water, shelter, and electricity.  Reports from outlying areas affected by the storm are slower to arrive, but are sometimes just as dire.
Six days later, an official state of calamity has been declared, and both Philippine government and international aid is arriving. But reaching survivors has been challenging due to deteriorating infrastructure, including roads, airports, electricity, and telecommunications. Now, time is of the essence for these survivors, as they have immediate need for water, medicine, and shelter. Organizations and individuals across the globe continue to mobilize and help.
In the coming weeks and months, we will be featuring insight in this blog from our experts on the ground in the Philippines, but for now, we would like to extend our hearts to the people of the Philippines as they recover from this tragedy. Here is a partial list of organizations offering immediate relief to typhoon survivors; read more on how you can help, and find out about our partner organization Give2Asia's Yolanda Recovery Fund.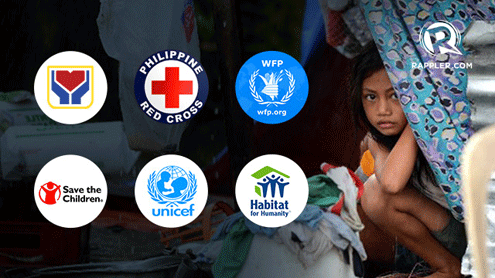 About our blog, InAsia
InAsia
is a bi-weekly in-depth, in-country resource for readers who want to stay abreast of significant events and issues shaping Asia's development, hosted by
The Asia Foundation
. Drawing on the first-hand insight of renowned experts,
InAsia
delivers concentrated analysis on issues affecting each region of Asia, as well as Foundation-produced reports and polls.
InAsia
is posted and distributed every other Wednesday evening, Pacific Time. If you have any questions, please send an email to
[email protected]
.
Contact
For questions about
InAsia
, or for our cross-post and re-use policy, please send an email to
[email protected]
.
The Asia Foundation
465 California St., 9th Floor
San Francisco, CA 94104
Mailing Address:
PO Box 193223
San Francisco, CA 94119-3223
Support Women Forest Defenders
Join us this holiday season to help untapped leaders like Sumini and the Women Forest Defenders battle rampant deforestation in Indonesia.