Photojournalist Aref Yaqubi Captures Afghanistan's Historic Ghazni
December 4, 2013
Situated in eastern Afghanistan along the strategic route that links Kabul and Khandahar, Ghazni plays a key role in the historical, economic, agricultural, and political realms of contemporary Afghanistan, and was named the "Capital of Islamic Culture" for 2013 by the Islamic Educational, Scientific, and Cultural Organization. This year, The Asia Foundation hosted award-winning photojournalist and former BBC World Service reporter in Afghanistan, Aref Yaqubi, at its San Francisco headquarters, where he presented a special collection of his photography from Afghanistan: "Historic Ghazni, Capital of Islamic Culture for 2013 and Aspects of Social Progress in Afghanistan." Yaqubi, who was awarded the Best Investigative Reporter of the Year by the Commission on Human Rights in Afghanistan, was also a participant in the Foundation's Hayward-Ghazni Exchanges in 2011. Here is a sampling of photos from this collection, with findings from The Asia Foundation's just-released 2013 Survey of the Afghan People throughout.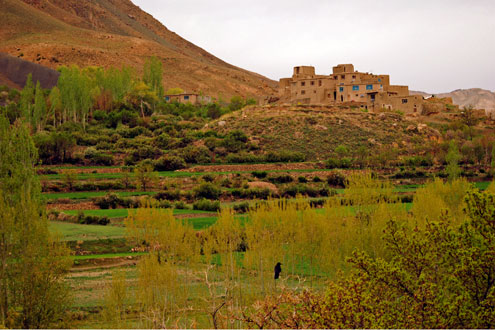 Ghazni Province is one of Afghanistan's most important historical centers, and in 2007 was named the "Capital of Islamic Culture" for 2013 by the Islamic Educational, Scientific, and Cultural Organization.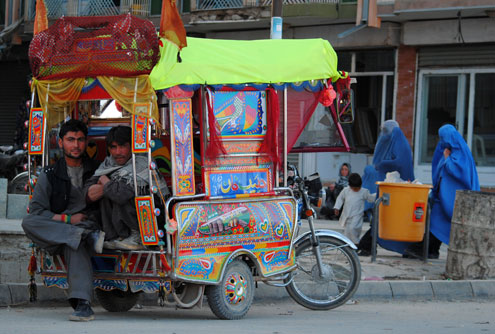 According to the 2013 Survey of the Afghan People, Afghans cite insecurity (30%), corruption (26%), and unemployment (25%) as the three biggest problems facing Afghanistan as a country. Despite this, life goes on for these residents of Ghazni city.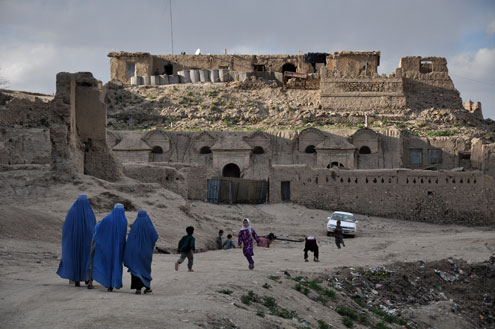 It is said that the history of Bala Hisar – the old town of Ghazni – goes back 2,000 years, even before the Ghaznavid dynasty. The southern part of the neighborhood was reconstructed around 1896-1916. Ghaznavid kings, especially Sultan Mahmoud and the first Sultan Massoud, went to Bala Hisar to relax. More recently the area has served as a military base.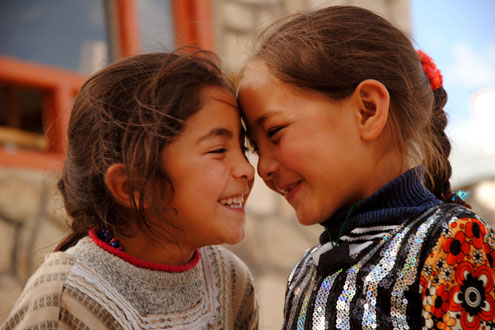 Displaced by war, these girls are now staying in an orphanage in Jaghori, Ghazni Province.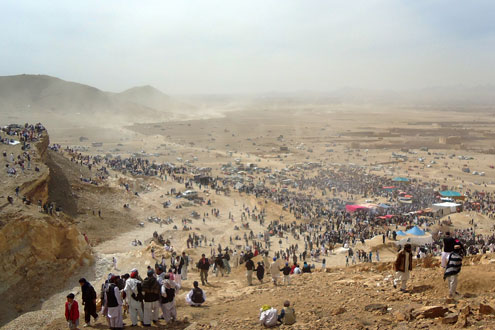 Nawruz (New Year) is an annual celebration across Afghanistan and dates back to Zoroastrian times. It has been celebrated for a thousand years in Ghazni. Sultan Mahmoud Ghaznavid celebrated it for seven days and called for poets and musicians from every part of the country to mark the event.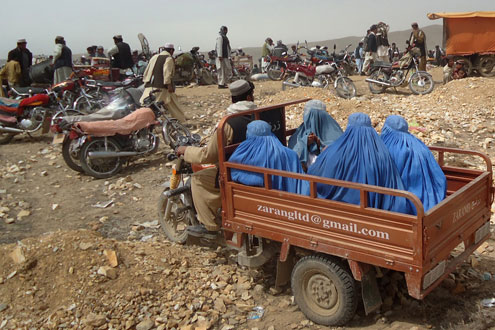 Ghazni residents travel during Nawruz (New Year).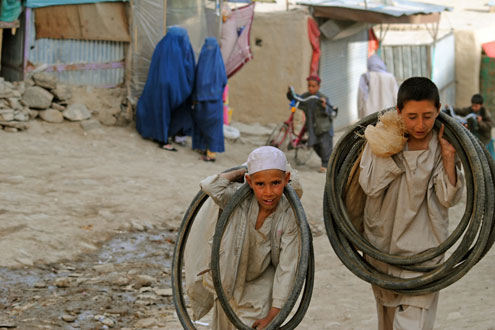 Urban residents (92%) are more likely than rural residents (85%) to report that economic conditions have improved after the Taliban period, according to survey findings. Above, these young boys work in Ghazni city during the day to support their families.
Ghazni local leaders hold an informal discussion. In Afghanistan, the Loya Jirga tradition – a consultation session involving prominent local people who give advice to the government – is long-standing.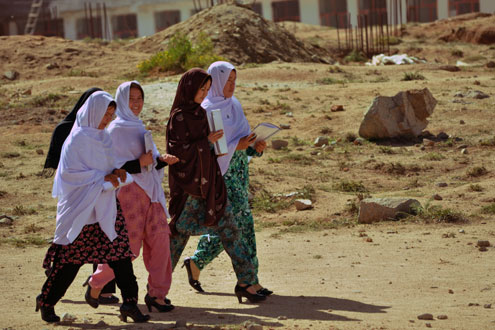 Students attend university in the Jaghori district of Ghazni. After 2001, thousands of girls in Afghanistan have attended school and university. However, education and illiteracy were most frequently cited in the survey as the main problems facing women in Afghanistan today.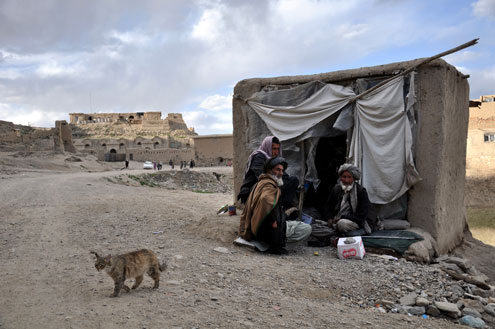 A local shop in the Bala Hisar of Ghazni.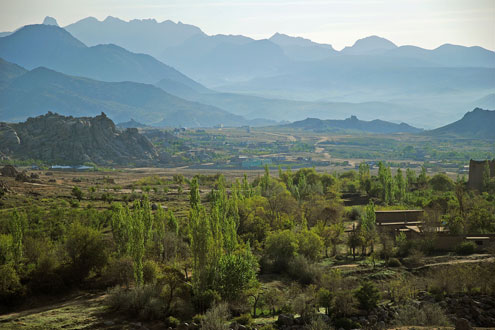 Jaghori is a major district of Ghazni Province, situated in the highlands at the center of Afghanistan, called the Hazarajat. This image is of Sang-e-Masha, a small bazaar of mud and dust. The rest of the district is comprised of villages of different sizes, all dependent on agriculture as the main source of income and food.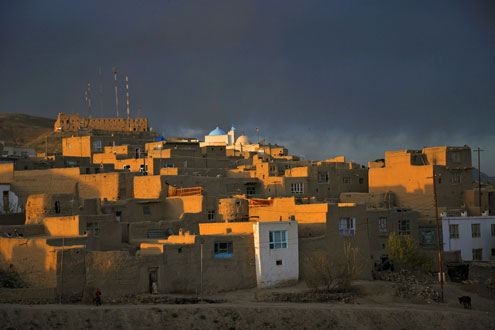 Ghazni has long been a center of Sufism. Above is the village and Sufi Shrine of Bahlool, a renowned Sufi mystic.
About our blog, In Asia
In Asia
is a weekly in-depth, in-country resource for readers who want to stay abreast of significant events and issues shaping Asia\'s development, hosted by
The Asia Foundation
. Drawing on the first-hand insight of over 70 renowned experts in over 20 countries,
In Asia
delivers concentrated analysis on issues affecting each region of Asia, as well as Foundation-produced reports and polls.
In Asia
is posted and distributed every Wednesday evening, Pacific Time and is accessible via email and RSS. If you have any questions, please send an email to
editor.inasia@asiafoundation.org
.
Subscribe
Contact
For questions about
In Asia
, or for our cross-post and re-use policy, please send an email to
editor.inasia@asiafoundation.org
.
The Asia Foundation
465 California St., 9th Floor
San Francisco, CA 94104
Mailing Address:
PO Box 193223
San Francisco, CA 94119-3223