Celebrating Twenty Years of Empowering Women and Girls
By Carol Yost, Senior Director, Women's Empowerment Program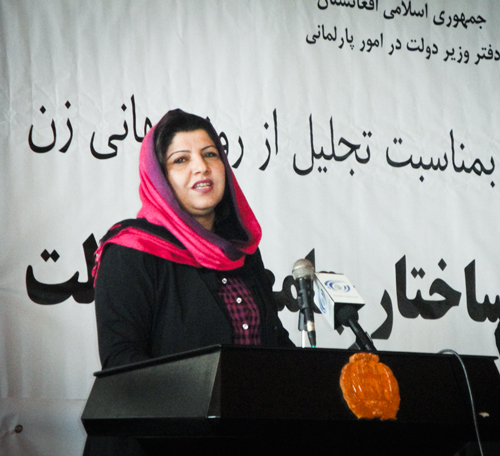 In the early 1990s, democratic transitions were sweeping the Asia-Pacific region, and The Asia Foundation was deeply engaged in supporting local initiatives to ensure free and fair elections, good governance, and pluralistic societies. It was an exciting time. However, the Foundation became increasingly concerned that these changes were not guaranteeing women's rights or their ability to participate in social, economic, and political life. We recognize that no society can succeed if half the population is left behind.
The Foundation was uniquely placed to ensure that women were at the table when decisions were made, and that they had a voice in shaping their societies to meet the needs of both women and men. As a result, 20 years ago The Asia Foundation created the Women's Empowerment Program to advance women's participation in public life, which would in turn stimulate progress and promote gender equality in the region.
The Women's Empowerment Program was launched at a regional conference in Manila in January 1994. For most of the more than 50 women leaders from South, Southeast, and East Asia, and the Pacific Islands, this was their first opportunity to engage in a forum to examine women's political participation. Initially, many voiced concern about discussing women in politics, saying politics was "too dirty" and the exclusive domain of men. At the end of five days, however, they had inspired each other and recognized that women's political participation was a critical end in itself, as well as a key strategy for achieving gains in other areas. The participants formed the Asia-Pacific Women in Politics Network (APWIP) to highlight their commitment to accelerating women's effective participation in public life. One year later, the Foundation brought many participants of APWIP to Beijing, where they joined tens of thousands of women to ignite a global women's movement that continues to play a key role in advancing women's rights and status around the world.
Those first years were exciting for women in the region and for the Foundation, as we seized opportunities to increase women's participation and combat gender-based violence. The Asia-Pacific region has come a long way, and we are proud to have been an active player in accelerating positive change for women, their families, and their societies over the last two decades.
But our work is not yet done, and we continue to count on our partners and donors to support our efforts. Six years ago we launched the Lotus Circle, a community of committed individuals and organizations working together to empower women and girls across Asia. To learn more and become a supporter, visit our website.
"Decades ago, recognizing that no country can get ahead if it leaves half of its citizens behind, The Asia Foundation launched a dedicated program to unleash the potential of girls and women to be full participants in social, political, and economic life so that they and their societies can prosper."

Ambassador Melanne Verveer First U.S. Ambassador for Global Women's Issues & Asia Foundation Trustee