Bamiyan – Past, Present and Future: Perspectives on Archaeology in Afghanistan
Event: Wednesday, February 26, 2014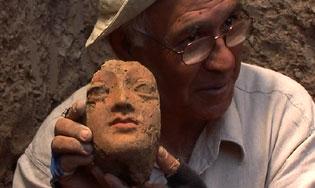 With special guest
Professor Zemaryalai Tarzi
President, the Association for the Protection of Afghan Archaeology
Former General Director of Archaeology and Preservation of the Historical Monuments of Afghanistan
Wednesday, February 26, 2014, 4:00 pm
San Francisco, CA
Professor Tarzi directed excavations at the foot of the cliff that once housed the statues of Bamiyan. Through his excavation campaigns he unearthed several ancient Buddhist monasteries that date to the 3rd century A.D. He will share some of his finds through an illustrated lecture and offer some insights on the present state of archaeological affairs in Afghanistan.
For more information, or to confirm registration for this event, please click here.
Produced by The Asia Foundation's Asian American Exchange Program.
2020 Annual Report
Addressing the global crisis