2014 Australasian Aid and International Development Policy Workshop
Event: February 13-14, 2014, Canberra, Australia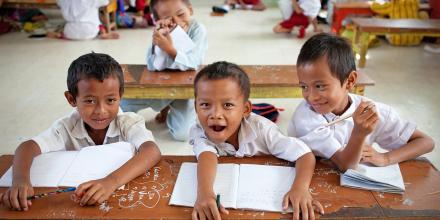 9am-5pm (both days)
Crawford School of Public Policy
Australian National University
Research into aid in Australia and Asia is growing. Labor mobility policies show enormous variation around the region. Policies on trade and in relation to international standards are also important. So, too, are the policies of international, multilateral and regional bodies, such as the G20, the World Bank and the Asian Development Bank. International climate change negotiations and related architectural and funding questions will have an enormous impact on our future. All of these subjects are under active research by academics across Asia and the Pacific.
On February 13 and 14, 2014, in Canberra, Australia, the Development Policy Centre at Australian National University (ANU) and The Asia Foundation will host the 2014 Australasian Aid and International Development Policy Workshop. The aim of the workshop is to bring together researchers from across Australia, the Pacific and Asia who are working on aid and international development policy to share insights, promote collaboration, and help develop the research community.
With 50 papers spread over some 19 plenary and panel sessions, session topics include: changing aid frameworks, labor mobility, disaster management, health and aid, fragile states and governance, and more. Among the distinguished presenters, The Asia Foundation's Director for International Development Cooperation Anthea Mulakala will speak on changing aid landscapes.
The workshop will be held at the Crawford School of Public Policy, ANU, Canberra, Australia and co-convened by Professor Stephen Howes, Director of the Development Policy Centre at ANU and Dr. Joel Negin, Senior Lecturer in International Public Health at the University of Sydney.
For more information, or to register for this event at the Australian National University, please click here.
Change Starts Here Campaign Impact
Thank you for powering The Asia Foundation's mission to improve lives and expand opportunities.