A Conversation with Former South Korean Foreign Minister and Amb. to the U.S. Han Sung-Joo
April 30, 2014

The Asia Foundation's director of Regional Cooperation Programs, John J. Brandon, recently spoke with former Foundation grantee, Dr. Han Sung-joo, former ambassador to the United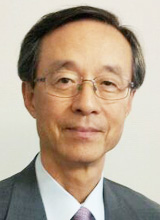 States and Korean foreign minister.
As an accomplished diplomat, looking back, what do you consider the highlight or most remarkable moment in your career in the South Korean government?
I served as foreign minister of Korea from March 1993 to December 1994. Three major foreign policy issues occupied me during that period. First there was the first North Korean nuclear crisis. North Korea declared that it was withdrawing from the NPT (Nuclear Non-Proliferation Treaty) and proceeded to produce nuclear weapons material – i.e., plutonium. We, that is, the Republic of Korea and the United States, managed to freeze the North Korean nuclear program with the promise of eventually dismantling it. The second issue was related to relations with Japan. We succeeded in inducing Japan to admit official involvement (known as the Kono Statement) in the so-called "comfort women" operations during World War II. The third issue was about what was known then as the "Uruguay Round," which involved negotiations over the market opening of agricultural products, mainly rice. All three issues were handled and pretty much resolved during my watch, albeit with much difficulty and controversy.
In your view, what are the biggest challenges and opportunities that the future holds for Korea?
Diplomatically, there are two big challenges: the first is to navigate between the rising power China and the traditional and current ally the United States. The other is to smooth our relations with our sometimes prickly neighbors in the North and the East. North Korea, with its political and economic problems, threatens South Korea with its weapons of mass destruction and provocative acts. Korea and Japan have also not fully unburdened their historical baggage almost seven decades after the end of World War II. Challenges provide opportunities as well. China provides tremendous market and economic opportunities for South Korea. South Korea's own economic rise enables it to play a significant role in regional and global development. The changes occurring in North Korea may create the opportunity and possibility for breaking the stalemate on the Korean Peninsula and promoting unification of the divided country.
Based on your leadership experience, what advice would you give young leaders in Korea today?
I have three words of advice: preparation, balance, and confidence. They should prepare themselves for the future by studying hard, overcoming difficulties, and accumulating work experience. They should have balanced thoughts, not going to extremes in one direction or another. They should have confidence and self-respect. Throughout history, Korea used to be encroached on by its powerful neighbors. As a result, Koreans have come to possess a victim's complex, by which they feel that other powers are always trying to take advantage of Korea's weakness. Times have changed, though. Korea is not the same weakling it used to be. Neither is Korea the passive victim of politics and competition among great powers as before. Korean young people should have confidence in themselves as well as their nation.
As a former grantee of The Asia Foundation, what are your recollections about the experience and how did it help to shape your career?
In 1956, I was given a travel grant by the Asia Foundation to attend a summer scholarship camp in the United States. It was only three years after the end of the Korean War (two years after The Asia Foundation was established) and I was a first-year high school student. In the United States, I experienced a different society – peaceful, affluent, and generous. For the first time, I met and lived for two months with boys of my age from several different countries. It helped me to open my eyes and mind to a world outside of war-torn, poverty-stricken Korea. It enabled me to experience different cultures, mindsets, and ways of life. The experience made me more contemplative about myself, interested in world affairs, and caring of other people. It definitely helped shape and determine my future career path.
As The Asia Foundation marks its 60th anniversary, what do you regard as the Foundation's main contribution toward improving lives and expanding opportunities in Korea, and what role might the Foundation play to best support your country's progress going forward?
The Asia Foundation has helped Koreans to understand, learn from, and connect with the outside world. It will continue to do that. But more importantly, the Foundation can encourage Koreans to give help to others just as they received help in the past – that is, to aid others in improving their life and career, and to build relationships with the international community. In particular, the Foundation can play a critical role in helping North Korea to connect with the outside world, particularly South Korea, and to understand and learn from it.
About our blog, InAsia
InAsia
is a bi-weekly in-depth, in-country resource for readers who want to stay abreast of significant events and issues shaping Asia's development, hosted by
The Asia Foundation
. Drawing on the first-hand insight of renowned experts,
InAsia
delivers concentrated analysis on issues affecting each region of Asia, as well as Foundation-produced reports and polls.
InAsia
is posted and distributed every other Wednesday evening, Pacific Time. If you have any questions, please send an email to
[email protected]
.
Contact
For questions about
InAsia
, or for our cross-post and re-use policy, please send an email to
[email protected]
.
The Asia Foundation
465 California St., 9th Floor
San Francisco, CA 94104
Mailing Address:
PO Box 193223
San Francisco, CA 94119-3223
Support Women Forest Defenders
Join us this holiday season to help untapped leaders like Sumini and the Women Forest Defenders battle rampant deforestation in Indonesia.