Asia Foundation Launches Interactive Timeline
May 14, 2014
To mark its 60th anniversary, The Asia Foundation debuted on May 14 a living, interactive timeline of its six decades in Asia, including compelling archival video, audio interviews, oral histories, photographs, documents, and multimedia. The timeline tells a captivating story of international development in Asia from the 1950s to present day while weaving in the Foundation's milestones and programs in the countries it works in.
The debut of the timeline and the Foundation's annual report coincides with an anniversary-themed Board of Trustees and Officers dinner in Washington, D.C. next week, where Senator Dianne Feinstein of California will be honored.
Providing a visual narrative of milestones in Asia, the interactive timeline is organized into three streams: historical landscape, critical issues, and our work. The narrative reflects the Foundation's 60 years of work bringing together local individuals, communities, and governments who are shaping Asia's future. Notable timeline features include interviews with prominent professional photographers who have documented the work of the Foundation, and with early Foundation leaders and current and past staff from on the ground in Asia, providing context for the dramatic transformation in Asia since it emerged from the devastation of World War II and the end of the colonial era through to today.
Designed as a living document – looking forward and back – the timeline will provide a dynamic, flexible platform to incorporate and communicate significant milestones in the years ahead. Submissions may be sent to [email protected] for consideration. Enjoy!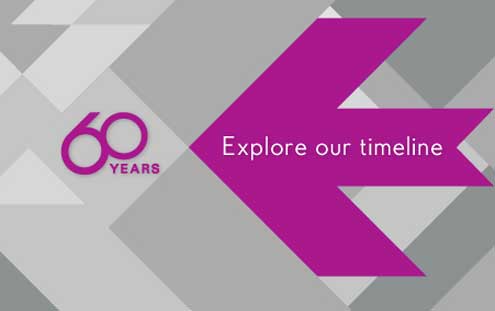 About our blog, InAsia
InAsia
is a bi-weekly in-depth, in-country resource for readers who want to stay abreast of significant events and issues shaping Asia's development, hosted by
The Asia Foundation
. Drawing on the first-hand insight of renowned experts,
InAsia
delivers concentrated analysis on issues affecting each region of Asia, as well as Foundation-produced reports and polls.
InAsia
is posted and distributed every other Wednesday evening, Pacific Time. If you have any questions, please send an email to
[email protected]
.
Contact
For questions about
InAsia
, or for our cross-post and re-use policy, please send an email to
[email protected]
.
The Asia Foundation
465 California St., 9th Floor
San Francisco, CA 94104
Mailing Address:
PO Box 193223
San Francisco, CA 94119-3223
Change Starts Here Campaign Impact
Thank you for powering The Asia Foundation's mission to improve lives and expand opportunities.