Asia Foundation and Australian National University Announce 2015 Australasian Aid Conference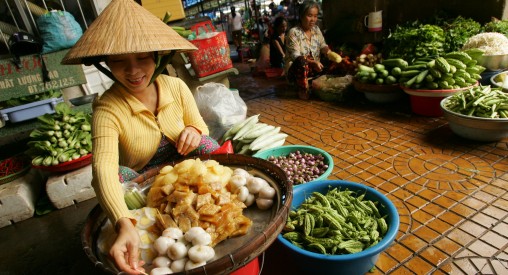 Canberra, June 17, 2014 — Australian National University and The Asia Foundation announce the 2015 Australasian Aid Conference on February 12-13, 2015 at the Crawford School of Public Policy, ANU, Canberra. Read more about the 2014 conference featuring Australia's Minister for Foreign Affairs Julie Bishop and Asia Foundation experts.
The 2015 conference aims to bring together researchers from across Australia, the Pacific and Asia who are working on aid and international development policy to share insights, promote collaboration, and help develop the research community. Conference organizers include Professor Stephen Howes, director of the Development Policy Centre at ANU, Dr Joel Negin, senior lecturer in International Public Health at the University of Sydney, and Jonathan Pryke, research officer at the Development Policy Centre.
ANU is now accepting papers for the multi-disciplinary conference from academics, practitioners, and policymakers on the following topics:
Aid effectiveness, at both the micro and macro level
The political economy and politics of aid
Aid and security
Aid from traditional and/or non-traditional donors
International public goods
Migration and international trade policy, from a development perspective
The international aid and development architecture, including the G20, World Bank, and other international agencies
International climate change negotiations and architecture
The deadline for submissions is October 15, 2014. More information on the 2015 Australasian Aid Conference is available here.
The conference will be livestreamed here.
Read more about the Foundation and its work in Development and Aid Effectiveness.