Asian Perspectives: Governance Reform and Myanmar's Changing Society
Event: Wednesday, February 4, 2015, Washington, DC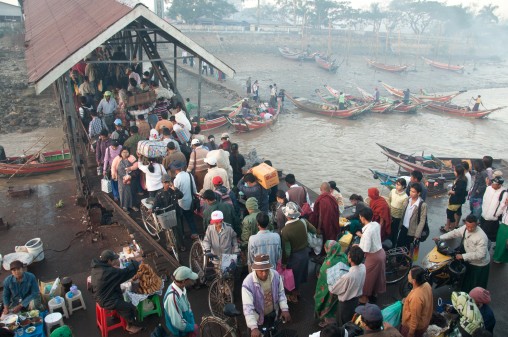 9:00 am – 2:00 pm
The Asia Foundation is pleased to invite you to an Asian Perspectives event on Myanmar's ongoing governance reforms and social transformation, presented in three panels.
Featuring
Tin Maung Than, Senior Research Fellow & Director of Training and Communication, Myanmar Development Resource Institute's Centre for Economic and Social Development
Sai Sam Kham, Executive Director, Metta Development Foundation
Kim N. B. Ninh, Country Representative for Myanmar, The Asia Foundation
Matthew Arnold, Program Director for Myanmar, The Asia Foundation
David Steinberg, Visiting Scholar, Johns Hopkins School of Advanced International Studies, and Distinguished Professor Emeritus, Georgetown University School of Foreign Service
Yun Sun, East Asia Fellow, Stimson Center
Reflections on Myanmar's Changing Society
Myanmar's historic transition process has brought great changes to the people, but many challenges remain. The nation-wide public opinion poll Myanmar in 2014: Civic Knowledge and Values in a Changing Society documents public knowledge and awareness of new government institutions and processes, and gauges the political, social, and economic views held by people from diverse backgrounds in an effort to inform the country's long-term development. Given the upcoming national elections scheduled for the end of 2015, what do people know and think about their government? This panel discussion will review the survey's findings and also discuss the role civil society organizations are playing in this transition and their perspectives about the reform process.
Considering Governance & Public Sector Reform in Myanmar
After decades of military rule, the Thein Sein government is pushing for public sector reform to improve service provision, increase transparency, and allow for greater citizen participation. This panel discussion will provide an overview of the government's effort to transform governance, and the opportunities as well as the challenges to achieving change. In addition, a discussion of the critically important but little known General Administration Department of the Ministry of Home Affairs will offer concrete insights into public sector reform in Myanmar, based on the Foundation's latest publication in its series on subnational governance in Myanmar, Administering the State in Myanmar.
Perspectives on Myanmar: The Dynamics of an Evolving Polity
The luncheon panel will consider broader opportunities and challenges that lie ahead for Myanmar and the region, drawing from contributions to Myanmar: The Dynamics of an Evolving Polity, a forthcoming volume edited by David Steinberg.
About the Speakers
Dr. Tin Maung Than, a medical doctor and graduate of Kennedy School of Government at Harvard University, is a senior research fellow and director of training and communication at the Centre for Economic and Social Development (CESD), one of the centers of Myanmar Development Resource Institute (MDRI). Before he left Burma in 2000, he was a chief editor of Thint Bawa magazine, and later a social and political commentator at broadcasting Burmese Services of Voice of America (VOA), Democratic Voice of Burma (DVB), and Radio Free Asia (RFA). He is one of the founders and senior associates of Vahu Development Institute, based in Chiang Mai, Thailand. He has been living in Myanmar since February 2012.
Sai Sam Kham was born and grew up in Northern Shan State in Myanmar. He studied at Yadanarbon University and University of Computer Science, Mandalay, Myanmar as an undergraduate and at Schumacher College, Plymouth University, UK for postgraduate degree. In 2000 he started community development work as a volunteer at Shan State Kachin Baptist Association, Development Department, visiting remote villages, working with opium farmers on issues like food security, drug addiction, forest and resource conservation, and social justice. In 2003 he started volunteering with Metta Development Foundation at Naung Kham Training Centre, Upland Farmer's Field School program. In 2007 he joined Metta full time, managing food relief and early recovery projects for former opium poppy farmers in Northern Shan State. After completing his MSc study in 2010, he joined Metta's head office in Yangon and in September 2011 he was appointed as Executive Director.
Dr. Kim N. B. Ninh is The Asia Foundation's country representative in Myanmar. She moved to Yangon in 2013 to establish the Foundation's office, after having spent the previous eight years as the Foundation's country representative in Vietnam. A governance specialist with experience in designing and managing programs at both country and regional levels, her areas of expertise include decentralization, local governance, economic development, and conflict management
Dr. Matthew Arnold is the program director for The Asia Foundation in Myanmar. He specializes in conflict resolution and governance issues and has extensive field experience in many parts of Asia and Africa.
David Steinberg is a specialist on Burma-Myanmar, the Korean Peninsula, Southeast Asia, and U.S. policy in Asia. He is a Visiting Scholar at the Johns Hopkins School of Advanced International Studies, and a Distinguished Professor Emeritus of Asian Studies, School of Foreign Service, Georgetown University, a program which he directed for ten years. Previously he was a Representative of The Asia Foundation in Korea, Hong Kong, Burma, and Washington, D.C. Professor Steinberg is the author of fourteen books and monographs, including: Modern China-Myanmar Relations: Dilemmas of Mutual Dependence (2012, with Fan Hongwei); Burma/Myanmar: What Everyone Needs to Know (2010, 2013, and in Burmese and Korean); Turmoil in Burma: Contested Legitimacies in Myanmar (2006), "Burma: The State of Myanmar" (2001.)
Yun Sun is a fellow with the East Asia Program at the Stimson Center. Her expertise is in Chinese foreign policy, U.S.-China relations and China's relations with neighboring countries and authoritarian regimes. She was a recent visiting fellow at the Brookings Institution, jointly appointed by the Foreign Policy Program and the Global Development Program, where she focused on Chinese national security decision-making processes and China-Africa relations. Previously, Yun was the China Analyst for the International Crisis Group in Beijing, specializing on China's foreign policy towards conflict countries and the developing world. Prior to ICG, she worked on U.S.-Asia relations in Washington, DC. Yun has a master's degree in International Policy and Practice from George Washington University, a master's degree in Asia Pacific studies, and a bachelor's degree in International Relations from Foreign Affairs College in Beijing.
This program is supported by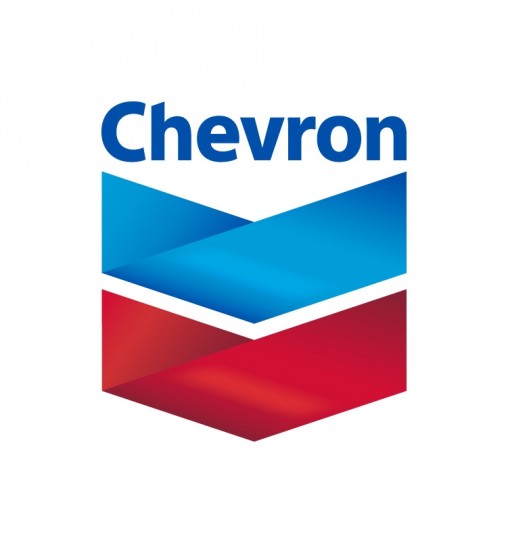 RSVPs are required as seating is limited. Please RSVP by Monday, February 2 to Ms. Ellie Matthews at [email protected] or (202) 588-9420.
Please note that business attire is required for attendance at this event.
Change Starts Here Campaign Impact
Thank you for powering The Asia Foundation's mission to improve lives and expand opportunities.