McConnell Foundation Supports Ten Years of Peacebuilding in Nepal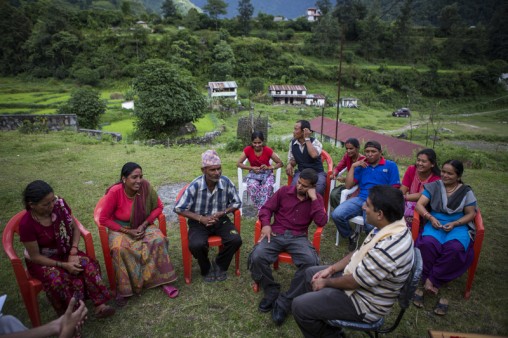 Last November, The Asia Foundation's Nepal Country Representative George Varughese and Program Officer Preeti Thapa traveled from Kathmandu to the headquarters of The McConnell Foundation in Redding, California to discuss and celebrate the successes of a 10-year Community Mediation Program in Nepal.
Nepal's citizens face both a weak and inaccessible formal justice system and inadequate means of resolving local disputes. Mediation fills this void by providing immediate, affordable, and locally accessible dispute resolution services.
Over the past 10 years, The McConnell Foundation's generous support has expanded to 138 rural villages in 14 districts and trained 4,200 mediators, 35 percent of whom are women and 42 percent make up indigenous or other minority groups. To date, more than 25,000 registered disputes have been brought before community mediators with more than 85 percent resolved. More than 80 percent of these resolutions were implemented within three months. This kind of far-reaching impact is only possible through the long-term vision shared by both The Asia Foundation and The McConnell Foundation. This unique partnership allowed the project to adapt to changing dynamics over the course of the 10-year program.