The Asia Foundation and Australian National University Host 2015 Australasian Aid Conference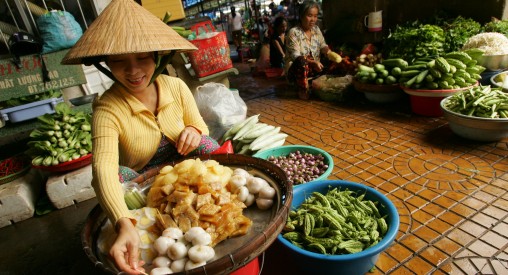 Canberra, February 2, 2015 — The Asia Foundation and the Development Policy Centre at the Australian National University (ANU) will co-host the 2015 Australasian Aid Conference on February 12 and 13, building on the success of the 2014 Australasian Aid and International Development Policy Workshop. Held in Canberra at the Crawford School of Public Policy in the College of Asia and the Pacific at ANU, the conference will feature Tanya Plibersek, Deputy Leader of the Opposition and Shadow Minister of Foreign Affairs and International Development, and Asia Foundation experts.
The conference aims to bring together over 200 researchers, academics, private, and government aid practitioners from across Australia, the Pacific, and Asia who are working on aid and international development policy to share insights, promote collaboration, and help develop the research community. Conference organizers include Professor Stephen Howes, director of the Development Policy Centre at ANU, Dr. Joel Negin, senior lecturer in International Public Health at the University of Sydney, and Jonathan Pryke, research officer at the Development Policy Centre.
With 63 papers spread over some 20 plenary and panel sessions, session topics include: health and aid, aid and security, migration, disasters and climate change, and community development. Among the presenters, The Asia Foundation's Country Representative in Timor-Leste Susan Marx, and Deputy Country Representative in Timor-Leste Todd Wassel, will speak on political, iterative, culturally sensitive processes to security and justice reform in Timor-Leste. Thiem Hai Bui from the 2014 class of Asia Foundation Development Fellows will speak on foreign aid via civil society programs in Vietnam and regulation and re-configuration under the Party-State. The conference will open with remarks by Senior Vice President of Programs Gordon Hein.
The Asia Foundation is increasingly recognized for advancing knowledge around some of the most important and challenging aspects of development. A respected resource for locally-driven, context-specific, and flexible approaches to project implementation, the Foundation brings together traditional and emerging Asian donors to share their perspectives and ideas about the changing dynamics of the Asia-Pacific region and international development cooperation.
What a livestream of the conference here.
Read more about the Foundation and its work in Development and Aid Effectiveness.
Read our latest news, or insights from our blog.
Media contacts
Amy Ovalle, Vice President, Global Communications
[email protected]
415-743-3340
Eelynn Sim, Director, Media & Strategy
[email protected]
415-743-3318
Leaders on the Frontlines:
Leaders for a Better World
Tuesday, November 9, 2021, 6PM PT