The Asia Foundation's Suzanne Siskel Speaks at City Commons Club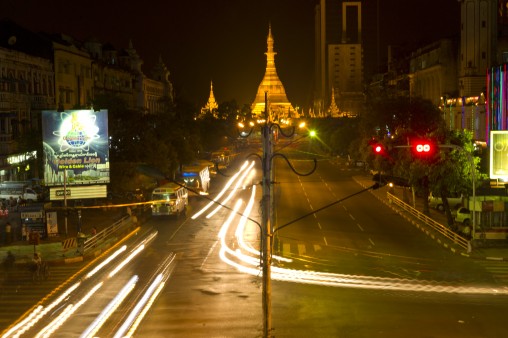 Berkeley, April 7, 2015 — On April 3, The Asia Foundation's Executive Vice President and Chief Operating Officer Suzanne E. Siskel held a stimulating talk on the challenges and promise of democratic governance in Asia at the City Commons Club of Berkeley. Drawing on the Foundation's six decades of experience in promoting democratic governance in Asia, Ms. Siskel examined both the opportunities and obstacles facing different Asian countries on their paths toward more responsive systems of government. City Commons Club of Berkeley meets weekly to promote the lively discussion of topics of interest to San Francisco Bay Area residents.
In advance of the World Economic Forum on East Asia, which will take place Jakarta later in April, the talk was a timely moment to speak about democratic governance challenges in Asia. Ms. Siskel's dialogue specifically focused on free and fair elections, creating effective state institutions, and fostering a vibrant civil society, and how these issues play out in Afghanistan, China, Indonesia, and Myanmar through the Foundation's work.
"One of The Asia Foundation's key strategic advantages is our 61-year history of being present, working on the ground in Asia," said Ms. Siskel. "As a result of this locally grounded approach, the Foundation has been able to play a quietly supportive role in virtually every major Asian country that has undergone a democratic transition, such as Mongolia, Indonesia, the Philippines and Korea—and most recently, Myanmar."
Read more about the Foundation and its work in Governance.
Read our latest news, or insights from our blog.
Media contacts
Amy Ovalle, Vice President, Global Communications
[email protected]
415-743-3340
Eelynn Sim, Director, Media & Strategy
[email protected]
415-743-3318