The Fifth Annual Lotus Leadership Awards Gala
Event: Wednesday, June 3, 2015, New York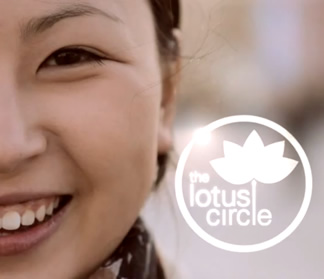 6:30 PM
583 Park Avenue, New York City
The Lotus Leadership Awards recognize outstanding individuals and organizations that have made major contributions to the well-being of women and their communities in Asia. This annual event is hosted by The Asia Foundation's Lotus Circle, a group of committed individuals, foundations, and corporations working together with us to advance the rights and opportunities of women across the Asia-Pacific region.
The Fifth Annual Lotus Leadership Awards Gala will honor the work of Sheryl WuDunn, Pulitzer-Prize winning journalist and co-author of Half the Sky: Turning Oppression into Opportunity for Women Worldwide, a New York Times best-seller about the struggles women face, particularly in developing countries. Her most recent book which is also a documentary series on PBS, A Path Appears: Transforming Lives, Creating Opportunity, is a galvanizing narrative on global citizenship and philanthropy. Ms. WuDunn's work has contributed to a global dialogue on women's rights and is helping to transform attitudes and communities around the world.
We will also honor Dr. Ranjana Kumari, the Director of the Centre for Social Research, a non-profit organization in India dedicated to empowering women and girls and promoting women's fundamental rights. Dr. Kumari, a long-time Asia Foundation partner, has worked tirelessly to promote women's political participation, combat domestic violence, and advocate for gender equality as a leader on the forefront of the women's movement in India.
The annual Lotus Leadership Awards are made possible by the active support of our Lotus Circle Advisors. For more information about the event, please contact our event consultant, Emily George, at 212-581-1400 or at [email protected].
Change Starts Here Campaign Impact
Thank you for powering The Asia Foundation's mission to improve lives and expand opportunities.