The Future of #ElecTech: Moving from Apps to Ecosystems
Event: Friday, June 19, 2015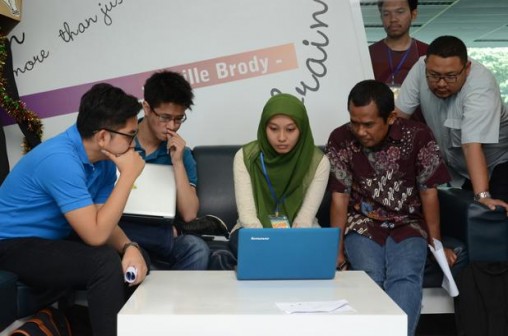 Freedom House
9:30AM – 10:30AM
Although technology is increasingly a part of election administration, advocacy, and observation, it often focuses on short-term needs. The track record of this approach has been mixed, leaving behind a long list of apps and technology solutions that are now defunct or only sustainable with international assistance.
Please join the Advancing Democratic Elections and Political Transitions (ADEPT) consortium for a discussion on how to make election technology "open" and what that means for democratic spaces. The panel will explore ways to support the growth of sustainable solutions and to foster the emergence of local election-technology ecosystems.
Moderator:
Mark P. Lagon
President, Freedom House
Speakers:
Connie Moon Sehat
Associate Director, the Carter Center will share the "Open ELMO Initiative"—a real-time, open-source data collection and analysis tool optimized for elections and in use across varied communities from Lithuania and East Timor to the Democratic Republic of Congo.
Senior Director for Digital Media and Technology Programs, The Asia Foundation will discuss the Foundation's partnership with the Indonesian election organization Perludem to develop a database to allow local software developers to create over 30 election-focused mobile apps and web services.
Michael Baldassaro
Innovation Director, Democracy International, will talk about "Tunisia Election Data," a project to collect, open, analyze and visualize election data on an ongoing basis. DI worked closely with its local civil society partner, Mourakiboun, to create and maintain an open-source, centralized hub of election-related data.
The Advancing Democratic Elections and Political Transitions (ADEPT) is a new joint venture comprising The Asia Foundation, The Carter Center, Democracy International, Freedom House, IREX, and World Learning. ADEPT partner organizations have been early adopters and innovators in election technology and share a common philosophy of fully integrating technology initiatives into local political systems and developer communities.
To register for this event, please click here.
Change Starts Here Campaign Impact
Thank you for powering The Asia Foundation's mission to improve lives and expand opportunities.