The Asia Foundation Releases South Asia Transboundary Water Governance Issue Briefs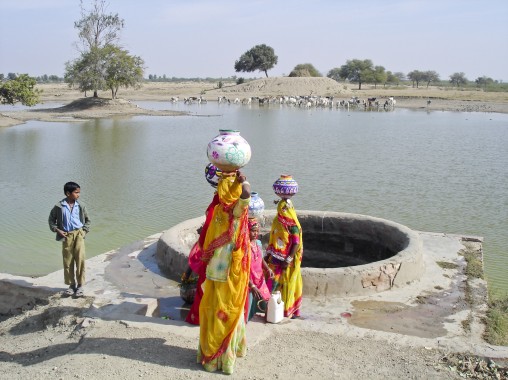 June 19, 2015 — By 2050, South Asia's population is expected to hit 2.2 billion, and as urban populations grow, estimates predict that all major population centers in the region will experience extreme seasonal or perennial water shortages. Countries across South Asia – Afghanistan, Bangladesh, Bhutan, India, Nepal, and Pakistan – depend heavily on transboundary water resources to meet their domestic water and energy needs.
The Asia Foundation released a series of issue briefs to examine the availability and accessibility of data and information related to three transboundary rivers in Bangladesh, India, and Nepal. The issue briefs summarize the findings of a 15-month assessment on the availability of data and information relating to three transboundary rivers in Bangladesh, India, and Nepal. The study was conducted in partnership with civil society organizations in these countries, the World Resources Institute (WRI) and with the support of the Skoll Global Threats Fund (SGTF). The nine briefs (three per country) build on the "Strengthening Transparency and Access to Information on Transboundary Rivers in South Asia" report released in March 2015,and provide country-level findings and recommendations on issues and challenges to accessing data in water issues for each of the selected rivers.
Read the In Asia blogs for further analysis on the main report.
The Asia Foundation is a nonprofit international development organization committed to improving lives across a dynamic and developing Asia.
Read more about the Foundation's work in Bangladesh, India, and Nepal and the environment.
For media inquiries, please visit the Press Room. Engage with us on Facebook, Twitter and Instagram.
Read our latest news, or insights from our blog.
Media contacts
Amy Ovalle, Vice President, Global Communications
[email protected]
415-743-3340
Eelynn Sim, Director, Media & Strategy
[email protected]
415-743-3318
Change Starts Here Campaign Impact
Thank you for powering The Asia Foundation's mission to improve lives and expand opportunities.