Asia Foundation and VXW Awards Release Mobile Apps to End Violence Against Women
Phnom Penh, August 24, 2015 — The Asia Foundation, in partnership with Golden Gekko and funded by the United Kingdom's Department for International Development, announces the launch of the first mobile applications (apps) ideated by VXW Award Activists to end violence against women and girls in Cambodia.
Violence against women is an endemic issue in Cambodia, with 25 percent of women having experienced physical and/or sexual intimate partner violence. Inspired by the country's rapid adoption of technology and social media, local activists and the international community are tapping on innovative online and mobile solutions to further combat violence against women. A research report, published by The Asia Foundation, found that 94 percent of Cambodians own a mobile phone with 39 percent of the urban population and 21 percent of the rural population owning smart phones.
Three Cambodian activists were selected earlier this year for their commitment to finding new solutions to ending violence against women, being creative problem solvers capable of engineering their vision in reality, and having entrepreneurial qualities to see opportunities for change and innovation. Over the past six months, the activists – SUM Dany, BUNN Rachana, and PHAT Sreytouch – have each developed an innovative smartphone app.
All apps are now available to download on Google Play Store and iOS App Store.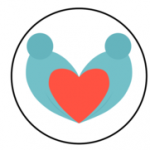 Krousar Koumrou (Google Play Store)
Dany is committed to raising awareness for the prevention of domestic violence in Cambodia. Through a series of animated features and a sharable quiz, she hopes her app will help change negative attitudes and be an educational tool to increase knowledge to end domestic violence.
Safe Agent 008 (Google Play Store)
Rachana is motivated to help Cambodian women and girls be safe and secure in public spaces and able to express themselves, demand gender responsive public services, and claim their rights in the city. Safe Agent 008 is a personal network notification app for users to be able to discreetly and quickly contact up to 10 trusted family and friends if they feel unsafe. This app also has an anonymous reporting feature to further advocacy efforts for improved safety and security in urban spaces.
As a former beer promoter, Sreytouch wanted to help food and service sector workers feel confident and able to claim their rights to be free from harassment and violence in the workplace. 7 Plus has a series of voice narrated features to increase awareness about relevant rights and laws, motivational stories from other women working in the sector, and dial-in features to peer and support groups.
The Asia Foundation is a nonprofit international development organization committed to improving lives across a dynamic and developing Asia. Informed by six decades of experience and deep local expertise, our programs address critical issues affecting Asia in the 21st century—governance and law, economic development, women's empowerment, environment, and regional cooperation.
Read more about the Foundation's work in Cambodia.
For media inquiries, please visit the Press Room. Engage with us on Facebook, Twitter, and Instagram.
Read our latest news, or insights from our blog.
Media contacts
Amy Ovalle, Vice President, Global Communications
[email protected]
415-743-3340
Eelynn Sim, Director, Media & Strategy
[email protected]
415-743-3318
Change Starts Here Campaign Impact
Thank you for powering The Asia Foundation's mission to improve lives and expand opportunities.