Asian Perspectives Series: Challenges and Voices for Asia's Future
Event: Monday, September 28, 2015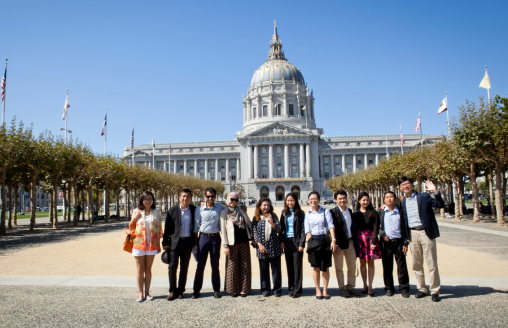 2:15 – 5:00 PM
Washington, DC
In many Asian countries, youth represent a sizable percentage of the population. Throughout the region, young Asian leaders are developing new and innovative solutions to some of Asia's most pressing challenges, from developing good governance solutions, and strengthening civil society, to expanding inclusive growth and equitable development. Difficult challenges call for innovative solutions and The Asia Foundation is fostering those that can make a difference. The 2015 Development Fellows are social entrepreneurs, activists, and innovators working on issues including women's empowerment in Pakistan, human rights documentation in Cambodia, gender justice in Mongolia, and building inclusive communities in Bangladesh and Indonesia. These young leaders will describe their perspectives on how they are energizing others across Asia to make a difference.
Two panels will explore:
Supporting Good Governance and Strengthening Civil Society: Challenges and Voices from the Philippines, Bangladesh, Myanmar, Thailand, and Nepal and
Challenges and Innovations for Inclusive Growth and Equitable Development: Challenges and Voices from Mongolia, Pakistan, South Korea and Indonesia
The Asia Foundation Development Fellows: Emerging Leadership for Asia's Future program provides highly qualified, young professionals from Asia with an unparalleled opportunity to strengthen their leadership skills and gain in-depth knowledge of Asia's critical development challenges.
Please RSVP to Ms. Rebecca George at [email protected] or call 202-588-9420.
Change Starts Here Campaign Impact
Thank you for powering The Asia Foundation's mission to improve lives and expand opportunities.