Achieving Digital Development Goals: Partnering with Asia's New Creative Class
Event: Wednesday, October 21, 2015, Washington, DC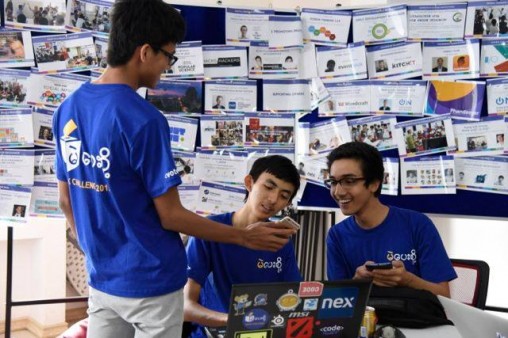 3:00 p.m. to 5:00 p.m.
1779 Massachusetts Ave., NW Choate Room, 1st Floor
Washington, DC 20036
While the proliferation of the Internet and smart-phones has enabled citizens to become increasingly more engaged on economic and political issues in their own countries and beyond, the specialized skills needed to design and develop civic tech tools to make this happen are in high demand. In many cases, the lure of private sector jobs deprives the public sector and civil society of the assets that are needed to build the modern, mobile web. Today's digital development goals require new, innovative approaches to program design and implementation, which in turn, factor in the realities of the ICT4D labor market.
The Asia Foundation has been working to engage Asia's new creative class – top local private sector designers and software developers – in an effort to successfully collaborate with government and civil society leaders in ways that reflect the realities of the labor market. Drawing on The Asia Foundation's recent voter education and civic information work in Indonesia and Myanmar, young Asian software developers will describe how tech leaders are working closely with civil society groups, specifically to provide increased access to digital civic data.
Moderator:
John Karr, Senior Director, Digital Media and Technology Programs, The Asia Foundation
Featuring:
Ye Lin Aung, Community Manager, Mae Pay Soh "Let's Vote!" Myanmar; Software Engineer, Zwenexsys Intl., Yangon
Yohan Totting, Creator, Bandung Hackerspace & Forum Web Anak Bandung (FOWAB); Google Development Expert, Indonesia; Consultant, The Asia Foundation
This event will be broadcast live online. To watch, click here.
Please RSVP to Ms. Rebecca George at [email protected] or call 202-588-9420.
Change Starts Here Campaign Impact
Thank you for powering The Asia Foundation's mission to improve lives and expand opportunities.