Asia Foundation Experts Participate in Open Government Partnership (OGP) Global Summit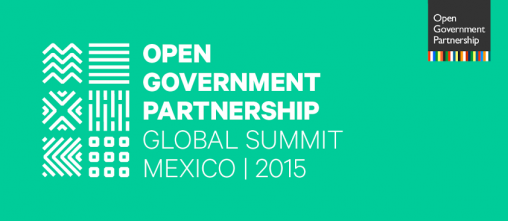 Mexico City, November 4, 2015 — Last week, The Asia Foundation's Senior Director of Digital Media and Technology Programs John Karr, Acting Director of Governance and Law Ellen Boccuzzi, and Associate Director of Program Strategy, Innovation, and Learning Mark Koenig joined over 1,500 representatives from civil society, business, and government in Mexico City for the Open Government Partnership's Global Summit. Boccuzzi moderated a panel featuring Karr and Koenig on Smart Governments: Planning and Delivering next Generation Public Service.
The discussion addressed the process of "unlocking data" for the benefit of both government and citizens, how resource-strapped governments can reach out to citizens, and the challenge of managing supply-side engagement, including the need for a politically-informed approach, with an example from the Foundation's work in Ulaanbaatar. The panel focused in particular at how the different stakeholders and actors can work together to make the best use of data.
"One example is in Mongolia, where The Asia Foundation has worked closely with the Ulaanbaatar city government to collect information from the communities living in the city's unplanned settlements to both improve the knowledge of all citizens about the service gaps in their neighborhoods, and start moving the city government towards a budgeting and planning process that references spatial and needs analyses to assess the importance of potential investments," said Koenig.
This year the summit paid special attention to the role that open government can play in the implementation of the Sustainable Development Goals (SDGs) of the Post-2015 Development Agenda. "OGP and the 2030 Agenda for Sustainable Development are complementary in their support for transparency, participation, and accountability as critical objectives in and of themselves, and as instrumental means of attaining improved development outcomes across all sectors," said Boccuzzi.
The Asia Foundation is a nonprofit international development organization committed to improving lives across a dynamic and developing Asia. Informed by six decades of experience and deep local expertise, our programs address critical issues affecting Asia in the 21st century—governance and law, economic development, women's empowerment, environment, and regional cooperation.
Read more about the Foundation's work.
For media inquiries, please visit the Press Room. Engage with us on Facebook, Twitter, and Instagram.