The Asia Foundation's 2015 Survey of the Afghan People
Event: Thursday, November 19, 2015, Washington, DC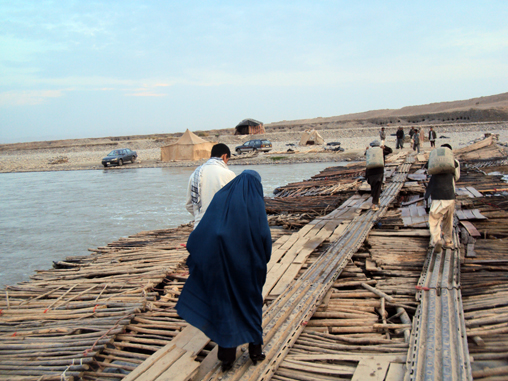 9:30 – 11:30 am
Registration begins at 9:00 am
United States Institute of Peace
2301 Constitution Ave., NW
Washington, DC 20037
The Asia Foundation, in partnership with the United States Institute of Peace, is pleased to invite you to a presentation of the findings of the 2015 Survey of the Afghan People.
Crucial questions of security, economic stability, and reconciliation face the administration of President Ashraf Ghani and CEO Abdullah Abdullah as they begin their second year in office, in an atmosphere of increasing civilian casualties and unrest in the provincial capitals which threaten the fragile but significant progress the country has made toward peace and prosperity over the past decade.
The findings of The Asia Foundation's latest Survey of the Afghan People are being released at an important moment for Afghanistan. The 2015 Survey, based on face-to-face interviews with a nationally representative sample of over 9,500 Afghan citizens, reveals their views on a range of issues including security, the economy, essential services, governance and political participation, corruption, justice, and gender equality. This year's Survey includes several new questions, including youth issues, reconciliation with the Taliban, the Islamic State (ISIL/ISIS), landmines, government care for disabled persons, and access to social media on mobile phones.
Conducted across the country's 34 provinces, The Asia Foundation's series of annual surveys in Afghanistan provides an unmatched barometer of Afghan public opinion over time. Taken together, the surveys are a resource for policymakers in government, the international community and the broader Afghan public as they seek to navigate a difficult landscape toward a more peaceful and prosperous future for Afghanistan and the region.
Featuring experts from The Asia Foundation:
David D. Arnold, President
Timor Sharan, Program Management Director in Afghanistan
Zach Warren, Survey and Research Director in Afghanistan
Moderator:
Andrew Wilder, Vice President, Asia Programs, U.S. Institute of Peace
Please RSVP to USIP by Thursday, November 12.
Please note: RSVPs are required for attendance. With questions or media inquiries, please contact Ms. Rebecca George at [email protected] or 202-588-9420.
2020 Annual Report
Addressing the global crisis