Best of the Blog 2015
December 23, 2015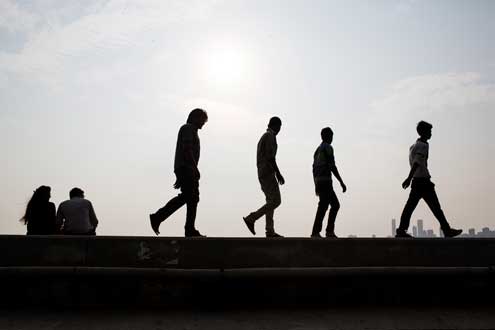 Season's Greetings! On behalf of In Asia's editorial board and bloggers, we thank you for your engagement and continued readership throughout the year. This week we feature a countdown of the year's most-read pieces: our top 10 blog posts on some of the most pressing events and issues in Asia throughout 2015. We return on January 6 with the first issue of 2016.
Sincerely,
Alma Freeman
Editor, In Asia
10 … The first anniversary of Thailand's latest coup came and went in May without ceremony or acknowledgment by the military-led National Council for Peace and Order (NCPO). From Bangkok, Kim McQuay took stock of some of the key developments and outstanding issues of concern.
9 … Steven Rood made his Philippines predictions for 2015, among them: presidential speculation, scandals, and prospects for peace.
8 … Two devastating earthquakes struck Nepal in April and May – our writers and photographers on the ground offered accounts of the tragedy. Read: "In Nepal's Far-Flung Villages, the Suffering Continues."
7 … Bangladesh's billion-dollar leather sector, under growing international scrutiny for destructive environmental practices, now seems poised for new growth as a major environmental upgrade nears completion, wrote Syed A. Al-Muti and Nayef Ahmad from Dhaka.
6 … Silas Everett examined the rapid transformation of Cambodia's capital, Phnom Penh, where in 1978, there were around 32,000 people living, compared to today, where the city is home to over 2 million. He asks: "Is Phnom Penh Losing its Luster under Rapid Urbanization?"
5 … June 29, 2015, marked a turning point in multilateral development financing in the Asia-Pacific region, wrote Véronique Salze-Lozac'h. That's the day that 50 countries signed the articles of agreement to form the China-led Asian Infrastructure Investment Bank (AIIB).
4 … Another 2015 forecast piece tops the list: "As Driver of World Economic Growth, Asia's Vulnerabilities Emerge." Read predictions from our econ experts.
3 … John Brandon made his predictions for Southeast Asia in 2015, with maritime security, Myanmar elections, and the Trans-Pacific Partnership leading the agenda. Was he right? Read on.
2 … "Water, water, everywhere, nor any drop to drink" aptly describes the problem of water in South Asia – a problem of scarcity amid abundance. Read more on South Asia's water crisis from Mandakini Devasher Surie in Delhi.
1 … Topping the list of this year's most-read blog pieces is Steven Rood's March 18 look at the energy crisis in the Philippines, and how this feeds into the discourse about a "power shortage" of another kind – the allegedly waning power of President Aquino. As the Philippines heads into an election year, this can't be missed.
About our blog, InAsia
InAsia
is a bi-weekly in-depth, in-country resource for readers who want to stay abreast of significant events and issues shaping Asia's development, hosted by
The Asia Foundation
. Drawing on the first-hand insight of renowned experts,
InAsia
delivers concentrated analysis on issues affecting each region of Asia, as well as Foundation-produced reports and polls.
InAsia
is posted and distributed every other Wednesday evening, Pacific Time. If you have any questions, please send an email to
[email protected]
.
Contact
For questions about
InAsia
, or for our cross-post and re-use policy, please send an email to
[email protected]
.
The Asia Foundation
465 California St., 9th Floor
San Francisco, CA 94104
2023 Leaders on the Frontlines
Join us in San Francisco on October 12, 2023, to honor Niwat Roykaew.