The Asia Foundation and Australian National University Host 2016 Australasian Aid Conference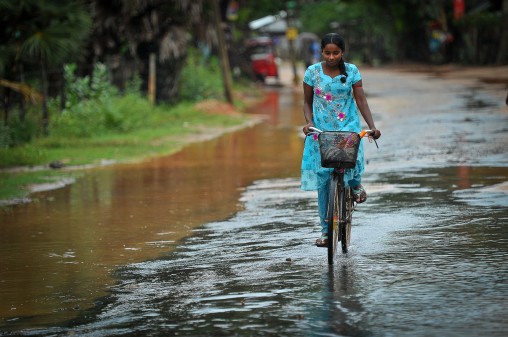 Canberra, January 22, 2016 — For the third consecutive year, The Asia Foundation and the Development Policy Centre at the Australian National University (ANU) will co-host the 2016 Australasian Aid Conference on February 10 and 11. Held in Canberra at the Crawford School of Public Policy in the College of Asia and the Pacific at ANU, the conference will feature Australia's Department of Foreign Affairs and Trade (DFAT) Secretary Peter Varghese, and Asia Foundation experts.
Building on the previous years, the 2016 conference will bring together over 200 researchers, academics, and private and government aid practitioners from across Australia, the Pacific, and Asia who are working on aid and international development policy to share insights, promote collaboration, and help develop the research community. Conference organizers include Anthea Mulakala, the Foundation's director for International Development Cooperation; Professor Stephen Howes, director of the Development Policy Centre at ANU; Camilla Burkot, research officer at the Centre; and Dr. Joel Negin, associate professor and acting head of school at the University of Sydney School of Public Health.
With 80 papers spread over 20 plenary and panel sessions, session topics will include: global health and aid, aid and conflict, migration, agriculture and climate change, and community development. Among the presenters are The Asia Foundation's Regional Director of Conflict and Development Patrick Barron, and the Foundation's Senior Vice President Gordon Hein. They will join a record number of speakers from across Indonesia, Japan, Korea, Sri Lanka, China, Cambodia, Myanmar, Fiji, New Zealand and more.
View registration details here, and watch a livestream.
The Development Policy Centre (Devpolicy) is a think tank for aid and development serving Australia, the region, and the global development community. The Centre undertakes independent research and promotes practical initiatives to improve the effectiveness of Australian aid, to support the development of Papua New Guinea and the Pacific island region, and to contribute to better global development policy.
The Asia Foundation is a nonprofit international development organization committed to improving lives across a dynamic and developing Asia. Informed by six decades of experience and deep local expertise, our programs address critical issues affecting Asia in the 21st century—governance and law, economic development, women's empowerment, environment, and regional cooperation.
Read more about the Foundation's work.
For media inquiries, please visit the Press Room. Engage with us on Facebook, Twitter, and Instagram.
Read our latest news, or insights from our blog.
Media contacts
Amy Ovalle, Vice President, Global Communications
[email protected]
415-743-3340
Eelynn Sim, Director, Media & Strategy
[email protected]
415-743-3318
Change Starts Here Campaign Impact
Thank you for powering The Asia Foundation's mission to improve lives and expand opportunities.