Connecting the Asia-Pacific: Innovation, Disruption, and Growth
Event: Thursday, February 25, 2016, San Francisco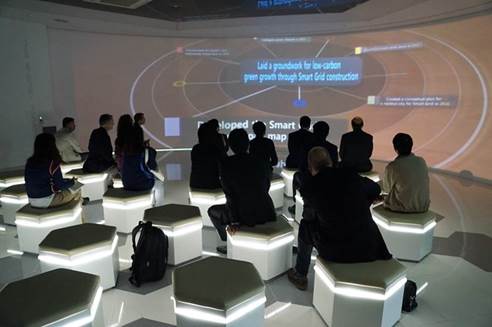 Intercontinental Hotel
888 Howard St
8:00 am registration
8:30 am – 5:30 pm forum
5:30 pm – 7:00 pm reception
The Asia Foundation is pleased to co-sponsor this National Center for APEC conference with members of the APEC Business Advisory Council (ABAC) and APEC Senior Officials visiting San Francisco from the 21 APEC Economies.
The Executive Forum will focus on the role that innovation and disruptive technologies can play in driving economic growth in Asia-Pacific markets. Participants will discuss the potential for new technologies to address society's epic challenges: climate change, health, and aging populations. It will also discuss implications for policymakers and traditional industries in light of the Internet of Things; what is needed to foster entrepreneurial innovation and creative disruption; and the role that trade agreements can play in promoting innovation and technological advances throughout the region.
Participants will include senior-level government and business representatives from 21 Pacific Rim economies, including Japan, China, Mexico, Peru, Indonesia and Australia, as well as thought leaders, media figures and representatives of U.S. corporations, large and small, with an interest in Asia-Pacific markets. Click for current agenda.
$350 fee
Change Starts Here Campaign Impact
Thank you for powering The Asia Foundation's mission to improve lives and expand opportunities.