Post-Election Myanmar: Context, Opportunities & Challenges
Event: Wednesday, March 16, 2016, Washington, DC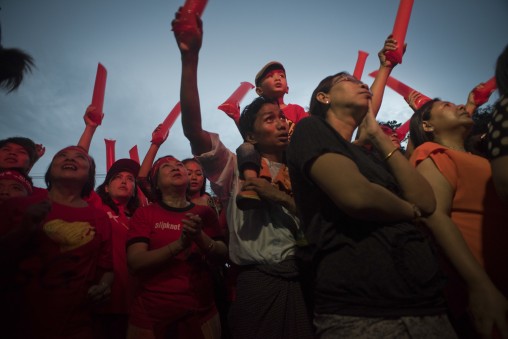 Carnegie Endowment for International Peace
Choate Room – First Floor
1779 Massachusetts Avenue, NW
Washington, DC 20036
9:30 am – 11:30 am
Myanmar's democratic transition has generated considerable global interest and heightened domestic and international expectations that the sweeping electoral victory by the National League of Democracy (NLD) in November 2015 will deliver greater transformation of the political system and improve quality of life across a country that remains largely rural and poor. A semi-civilian government has implemented a number of governance and economic reforms over the past four years, but lack of reform experience and low state capacity have generated mixed results that underscore skepticism in many quarters. Deep distrust between citizens and government in society remains a significant challenge in public life, and an uncertain peace process continues to impact the country's stability.
The incoming NLD-led government also will face these fundamental political, economic, and social challenges. The panelists will present their perspectives on these critical issues facing the country, focusing on Myanmar's prospects for governance reforms; the state of the economy and economic reforms; progress in the peace process; and the hopes, expectations and concerns of the general public in the post-election context. The discussion also will explore the issues around broader public sector reform and public administrative systems of ethnic armed actors, based on findings from Conceptualizing Public Sector Reform in Myanmar and Ethnic Armed Conflict and Territorial Administration in Myanmar, two in an ongoing series of analytic reports by The Asia Foundation.
Featuring:
Kim N. B. Ninh, Country Representative for Myanmar, The Asia Foundation
Ma Thida, President of PEN Myanmar
Tin Htoo Naing, Director of the Center for Economy, Environment and Society
Kim Jolliffe, Lead Researcher of the Social Services in Contested Area Project, The Asia Foundation
This program is generously supported by Chevron Corporation. RSVPs are required as seating is limited.
Please RSVP to Ms. Rebecca George at [email protected] or call 202-588-9420.
Change Starts Here Campaign Impact
Thank you for powering The Asia Foundation's mission to improve lives and expand opportunities.